After a nearly three-year journey, the Mars rover Opportunity on Tuesday reached the rim of the Endeavour crater, according to a statement from NASA and the Associated Press.
The rover traveled roughly 13 miles to reach Spirit Point, a location on the rim of the crater named after the Opportunity's sister rover, the Spirit, which NASA lost contact with in March of 2010. According a statement released Wednesday by NASA, the Opportunity will study rocks at the 14-mile diameter crater that until now have never been seen.
"Opportunity's findings and data from the upcoming Mars Science Laboratory will play a key role in making possible future human missions to Mars and other places where humans have not yet been," Charles Bolden, NASA Administrator, said in the statement.
Last week, NASA reported the discovery of possible flowing salt water on the red planet.
Check out the new images (below) from the Opportunity rover. All three photos are courtesy of NASA/JPL-Caltech/Cornell/ASU and were taken by the rover's panoramic camera (Pancam).
Read the entire statement from NASA here.
West rim of Endeavour crater on Mars: (Click here for more information about this photo.)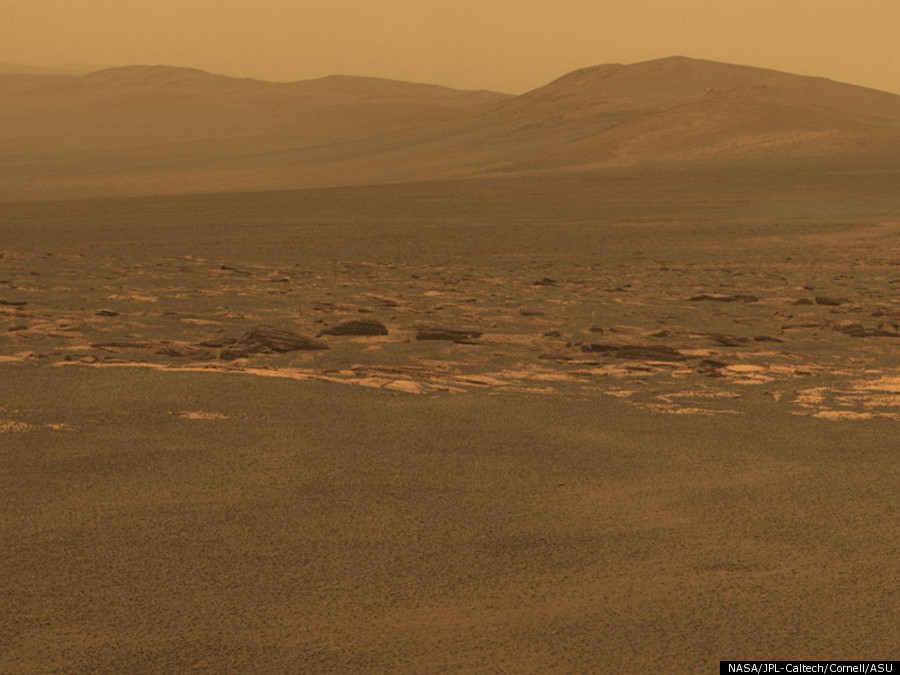 Picture: Spirit Point on the rim of the Endeavour crater. (Click here for more information about this photo)

Picture: Odyssey crater on rim of much larger Endeavour crater. (Click here for more information on this photo.)