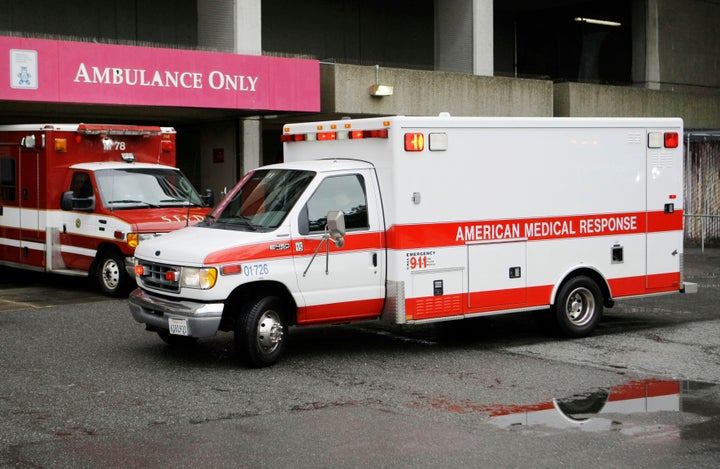 A dwindling number of patients, combined with oncoming Medicare and Medicaid cuts, are making more likely the prospect of nonprofit hospitals being issued credit rating downgrades, according to a report released Wednesday.
Hospital revenues grew at an average rate of only 4 percent in 2010, a 20-year low, according to the rating agency Moody's, which issued the report. Moreover, the rate of revenue growth is expected to keep dropping. Federal cuts in Medicare, and state efforts to save money in Medicaid spending, will hurt hospitals' bottom line. Medicare represents about 43 percent of hospital revenues, while Medicaid accounts for another 11 percent.
In addition to government cuts, hospitals must contend with a fall-off in the number of patients seeking treatment. Patient volume has declined since 2009, a drop that Moody's attributes to the struggling economy. More people might be deciding to forgo elective surgeries, given the high unemployment and underemployment rates.
When patients do visit the hospital, they're more likely to stay for an observation period of 24 to 48 hours, rather than seek inpatient care. Observation stays require the patient to pay much less than inpatient treatment, but they cost the hospital about the same amount to provide.
When a hospital's rating is downgraded, it can make it more difficult for the hospital to get access to the capital it needs to function.
Fitch and Standard & Poor's, the other two major credit rating agencies, have both given the nonprofit health care sector a stable outlook for the year.
With more and more nonprofit hospitals feeling financial pressure, an increasing number are merging with larger outfits or selling themselves to for-profit companies, the Journal reports. There were 72 deals of this kind last year, the most since 2001, and already there have been another 55 transactions in 2011.