Have you always wanted to eat healthier, have more energy or maybe kick a habit like coffee, sugar or smoking?
A great place to start is with a total body cleanse -- wash away those toxins and start with a clean slate. We're here to help!
Join AOL Healthy Living's "Healthy Living Cleanse" community challenge to jumpstart a healthy, nutritious diet you can sustain.
You'll be taking on the challenge alongside thousands of other Huffington Post community members. We expect some great conversation!
What is the Healthy Living Cleanse?
This 21-day free challenge will guide you through the process of eliminating toxic food and drink from your diet.
The Cleanse Diet: 
This diet is designed to remove irritants, allergens and harmful foods that are overloading your system. It's an anti-inflammatory diet that focuses on whole, unprocessed foods. You'll be cutting out sugar, gluten, dairy and caffeine to restore your health.
Here Are The Tools To Help:
-- A 21-day plan with daily emails
-- Access to the Healthy Living Cleanse website where you can learn more, discuss, and receive community support
-- Recipes and shopping lists
-- Live Q&A sessions with Dr. Lipman
-- Videos showing feedback from other participants
-- A chance to win a giveaway prize for sharing your experience with us
Meet Your Cleanse Leader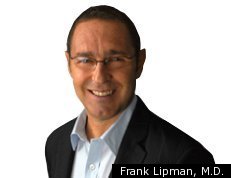 Dr. Frank Lipman is an acclaimed Integrative Physician and the founder and director of the Eleven Eleven Wellness Center in New York City. For over 20 years his personal brand of healing has helped thousands of people reclaim their vitality and recover their zest for life. Focused on sustainable wellness –- instead of quick fixes –- he offers patients a customized blend of Western medicine with acupuncture, nutritional counseling, vitamins and herbs, relaxation techniques, physical therapy and bodywork.
In 2010 he developed Be Well by Dr. Frank Lipman, a line of leading-edge supplements and health programs. He is the author of Revive: Stop Feeling Spent and Start Living Again and Total Renewal: 7 Key Steps to Resilience, Vitality and Long-Term Health.
When Do We Get Started?
The Healthy Living Cleanse community challenge begins Tuesday, September 6, 2011. Don't want to go it alone? Invite your friends to join you by sharing this link on Facebook and Twitter @HealthyLiving, #healthylivingcleanse