Want the Kim Kardashian look, but can't find fake eyelashes that are perfect for you? Try layering different styles of lashes on top of each other to create a custom pair.
Click here to see the step-by-step tutorial on how to get the reality star's look.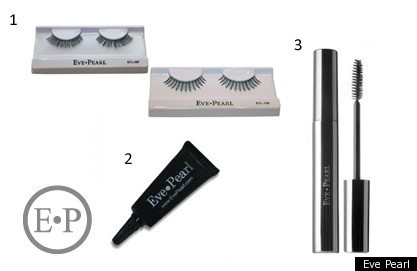 Products Used:
1. #105 and #107 Eyelashes
2. Black Eyelash Glue
3. Lush Lash Mascara
Want more beauty how-tos? Visit EvePearl.com.