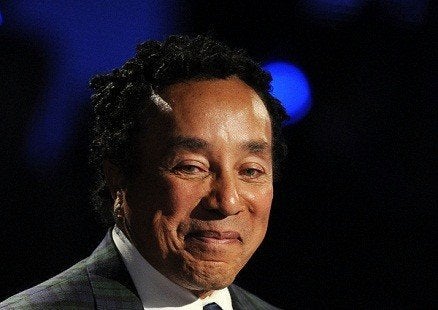 This week it was announced that music legend Smokey Robinson will be honored alongside Aretha Franklin and Sally Stevens during this year's annual ELLA Awards. Set to take place September 19 at the Beverly Hilton Hotel in Beverly Hills, the 20th annual event is presented by the nonprofit organization Society Of Singers and will feature star-studded tributes performed by close celebrity friends of Robinson, according to a press release.
The prestigious award show recognizes artists with significant achievements and humanitarian causes in honor of Jazz icon Ella Fitzgerald, and has previously celebrated the efforts of Natalie Cole, Gladys Knight, Barry Manilow, and Tony Bennett among many others. Having his name mentioned amongst such greats is a feat that is tremendously meaningful for Robinson.
"I'm very honored by this," the Motown Records legend recently told Billboard. "Ella Fitzgerald was one of the first people that I ever heard in my life, as a baby growing up in Detroit. I had two older sisters and my mom, and they were always playing music and of course Ella Fitzgerald was one they were playing all the time. When I got the chance to meet her, man, I was so honored and flabbergasted. And she was so sweet. She acted like she had known me all of my life."
In addition to being recognized at the ELLA Awards, the former Miracles frontman will also take the stage in Cardiff, Wales as part of the highly anticipated Michael Jackson celebration, "Michael Forever: The Tribute Concert."