Family vacations in New Hampshire can be rewarding experiences or absolute disasters — it all depends on pre-trip homework. To make planning easier, we've done all the preparation. As part of a Huffington Post Travel series on traveling with children, here are recommended attractions for those planning New Hampshire family vacations.
Lost River Gorge and Boulder Caves
Lost River Gorge and Boulder Caves
take visitors safely through the wonder of nature. Pathways and tunnels through walled gorges and lantern-lit boulder caves are an explorer's paradise. Visitors can enjoy the Ecology Trail at a leisurely pace, while hikers can tackle the Dilly Cliff Trail — and everyone can come together to pan for gems and fossils at the Lost River Mining Company.
Address: 1712 Lost River Road, Route 112 W, North Woodstock, NH 03262
Phone: 603-745-8031
Hours: Open mid-May through late October, weather permitting: July through August from 9 a.m. to 5 p.m.; May through June and September through October from 9 a.m. to 4 p.m.
Price: Adults, $16; ages 4 through 12, $12; ages 3 and under, free. Nighttime Lantern Tours: adults, $25; children, $20
Whale's Tale Waterpark
Whale's Tale Waterpark
is home to the only wave pool in the area. Children can enjoy an age-appropriate activity pool while older visitors can slide down a tube and spin in a giant bowl before dropping 4 feet in the thrill ride Eye of the Storm. There's also a bobsled-type ride, huge slides and a lazy river.
Address: 481 Daniel Webster Highway, Lincoln, NH 03251
Phone: 603-745-8810
Hours: Open June 11 through 23, 11 a.m. to 5 p.m.; June 24 through Aug. 28, 10 a.m. to 6 p.m.; Aug. 29 through Sept. 5, 11 a.m. to 5 p.m.
Price: General admission, $32; ages 3 and under and seniors over 70, free
The Children's Museum of New Hampshire
There are enough exhibits at
The Children's Museum of New Hampshire
to fill an entire day. The museum explores everything from aerodynamics and dinosaurs to music and literature. It does not serve food, but there is a snack area.
Address: 6 Washington St., Dover, NH 03820
Phone: 603-742-2002
Hours: Open 10 a.m. to 5 p.m. Tuesday through Saturday; noon to 5 p.m. Sunday.
Price: Adults and children, $8; seniors 65 and older, $7; infants under age 1, free
Hampton Beach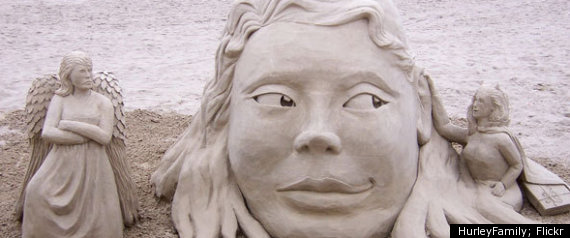 According to the National Resources Defense Council, Hampton Beach is one of the cleanest beaches in the U.S. The beach is home to summertime fireworks, live music and a children's festival; it is also near shops, restaurants, amusements and accommodations. Metered parking and garages are available near the beach for families traveling by car.
Address: 22 C St., Hampton Beach, NH 03842
Phone: 603-926-8717
Hours: Open daily
Price: Free
Charmingfare Farm
Charmingfare Farm
is home to typical farm animals, as well as bears and other predators. Children will enjoy the petting zoo in the Oakhurst Dairy Discovery Barn. There are also horse, pony and tractor-trailer rides.
Address: 774 High St., Candia, NH 03034
Phone: 603-483-5623
Hours: Open 10 a.m. to 4 p.m. daily, May to October.
Price: Saturday and Sunday, $17 (admission and rides); Monday through Friday, $11 (no rides) or $17 (admission and rides)
Village Bookstore
The Village Bookstore
has been around for more than 30 years and hosts a huge selection of books, music and toys. The friendly staff can make recommendations, and the store hosts a number of special events, such as creative writing workshops.
Address: 81 Main St., Littleton, NH 03561
Phone: 800-640-9673
Hours: Open 9 a.m. to 6 p.m. Monday through Thursday; Friday until 7 p.m.; Saturday until 6 p.m.; Sunday until 5 p.m.
Price: Free
Weather Discovery Center
The Weather Discovery Center is a place where guests can learn all about the elements through a series of interactive exhibits. The featured exhibits include a flow tank, air cannon and wind room.
Address: 2779 White Mountain Highway, North Conway, NH 03860
Phone: 603-356-2137, ext. 225
Hours: Open 10 a.m. to 5 p.m. daily. Closed on Easter, Thanksgiving, Christmas and New Year's days.
Price: Free
Have you been to New Hampshire? What are your favorite attractions?
Check out more FAMILY TRAVEL GUIDES.