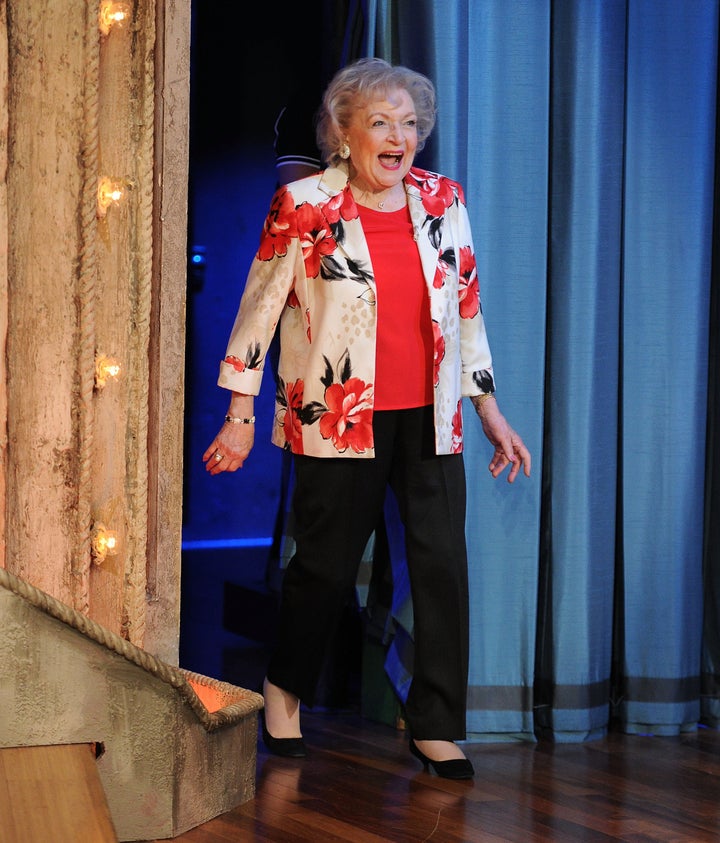 Yes, she's adorable and feisty, and apparently America trusts her more than any other celebrity.
According to a poll of 2,000 Americans, former "Golden Girls" star, Betty White is the most popular and the most trusted celebrity personality.
The Ipsos poll included 100 personalities from every aspect of the entertainment industry including sports and news.
Eighty-six percent of people polled had a favorable opinion of White, with Denzel Washington, Sandra Bullock, Clint Eastwood, Tom Hanks, Harrison Ford, Kate Middleton, who tied with Morgan Freeman, Will Smith and Johnny Depp placing as the top 10 most popular celebrities.
And when it comes to trusting celebs, 69 percent of poll participants gave White high ratings of trustworthiness, followed by Tom Hanks, Sandra Bullock, Morgan Freeman, Kate Middleton, and Oprah Winfrey, who tied with Taylor Swift.
So if you see White showing up in more commercials it's because 44 percent of those polled said they'd be either, "a little or a lot more likely to do business with a company," if White was endorsing it.
It's good news for these stars who might see more endorsements coming their ways, but not so nice to be on the other end.
According to the poll, Paris Hilton and Charlie Sheen are the most unpopular, the least trusted and are seen as having their endorsement be the most damaging to a brand. Other celebs who are in some serious need of some good PR include:
Britney Spears, Kanye West, Arnold Schwarzenegger, Tiger Woods, Kim Kardashian, Mel Gibson, Donald Trump and LeBron James.