SCROLL DOWN TO READ ALL THE CAPTIONS!

We spend most of our days coming up with funny things to say about ridiculous photos, so it's only fair that we put our dear readers' skills to the test. Cue Caption This, a weekly caption competition where you can submit hilarious captions for the photo of the week via Twitter.
Simply tweet your best captions to @HuffPostComedy or use the hashtag #CaptionThis to send us your submission, and you might make into our slideshow of the best captions! Check back later to see all the hilarious submissions and try again next week when we pick a different photo to have fun with.
LOOK: Republican presidential candidate Rep. Michele Bachmann (R-Minn.) gives an autographed sign to Abraham Lincoln portrayed by Lance V. Mack at a GOP event in Waterloo, Iowa, Sunday, Aug. 14, 2011.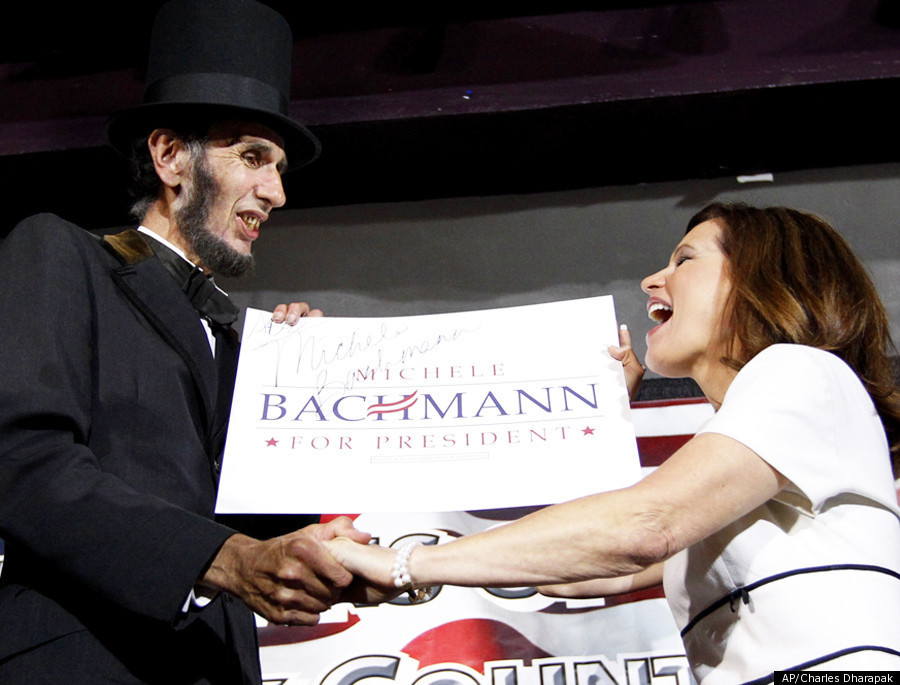 PHOTO GALLERY
Caption This!
To get your Bachmann joke machine running, watch this "SNL" sketch from last season featuring Kristen Wiig's spot-on impression of her: