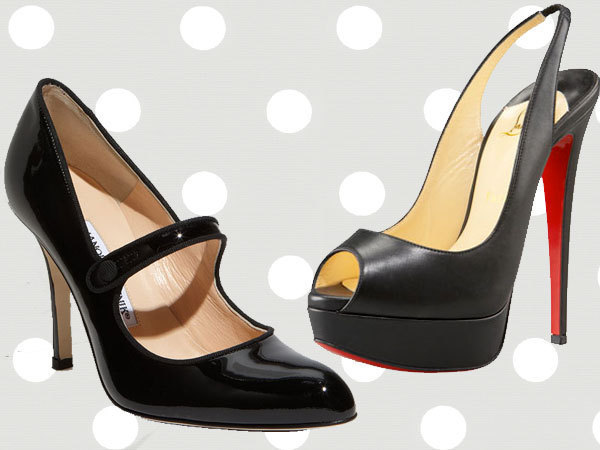 Manolo Blahnik 'Campy' Pump, Christian Louboutin Lady Peep-Toe Slingback Pump
Carrie Bradshaw may have loved her Manolos, but that doesn't mean all women feel the same. The Spanish shoe designer, who famously refuses to design platform heels, has taken a seat on the fashion backburner in recent years as chunky, sky high heels became prominent. Christian Louboutin took Blahnik's place in Carrie's heart, but is it time for him to step aside? Are his signature, copyrighted red heels passé? Manolo seems to think so. He told WWD, "Those 'furniture' shoes are finally over, or starting to be."
Is that a dig at Louboutin? "I never had a perception about whether it's my time or someone else's time," said Blahnik. "I don't think I have a time." So who will Carrie wear in the potential, third installment of the SATC series, Louboutin, Blahnik or both?