An estimated magnitude 5.8 earthquake struck Virginia early Tuesday afternoon, with reports of tremors felt as far north as New York City.
According to the Associated Press:
The U.S. Geological Survey said the earthquake was half a mile deep and centered near Louisa, Va., about 40 miles northwest of Richmond. Shaking was felt at the White House and all over the East Coast, as far south as Chapel Hill, N.C. Parts of the Pentagon, White House and Capitol were evacuated.
The Huffington Post quickly pulled together these maps from the USGS to illustrate the severity of the natural disaster.
For more maps of the earthquake, click here to check out where the earthquake was felt based on news reports, comments, and tweets.
Here is the USGS ShakeMap, which shows the intensity of the quake around Richmond and Charlottesville, Va.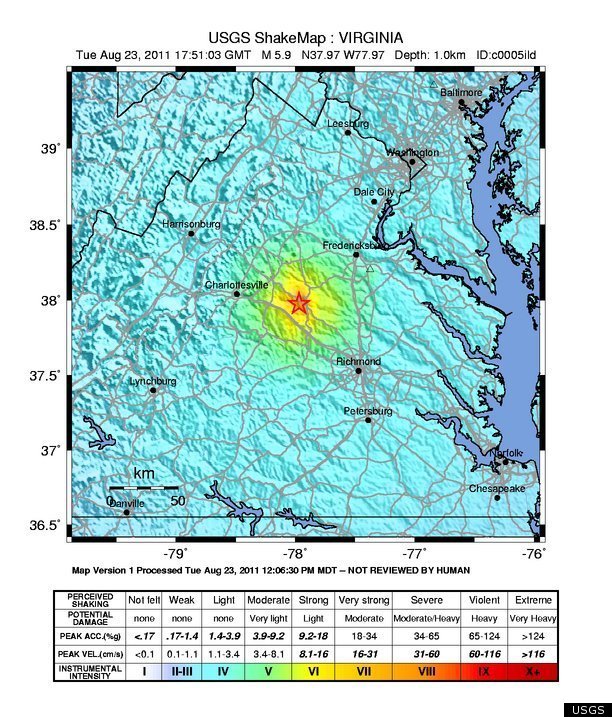 Here's a map of earthquake magnitudes.
The following Community Internet Intensity Map shows the intensity of the earthquake based on user responses and reports immediately following the disaster.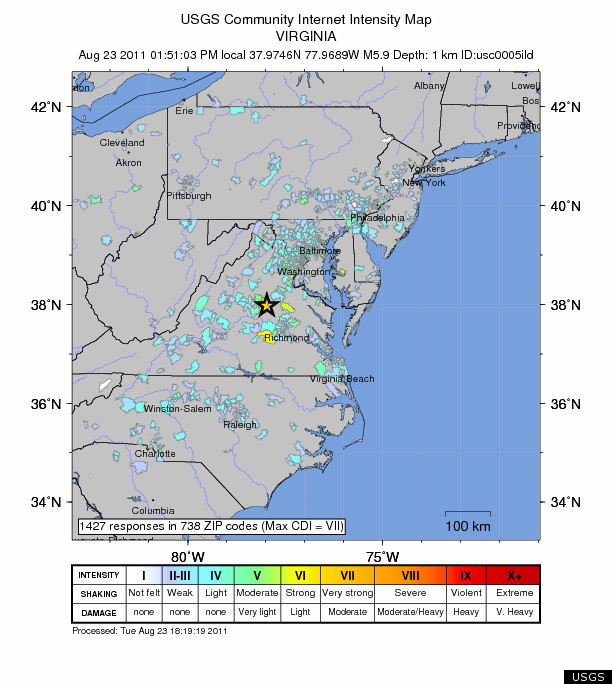 And for a little additional context, this last map shows the number of magnitude 5 and greater quakes felt each year across the U.S.