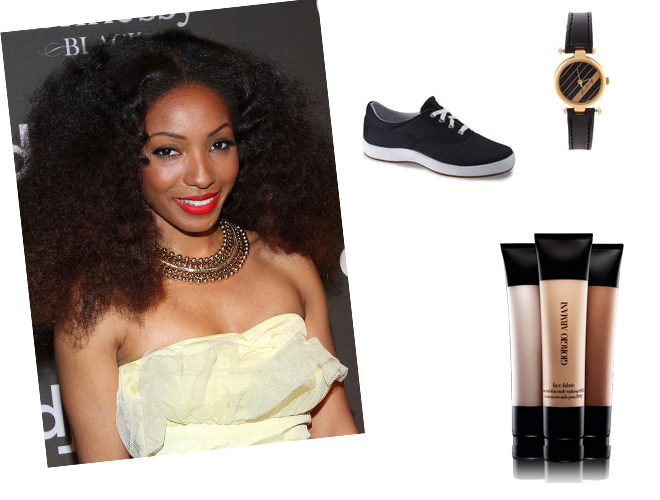 Getty
Wynter Gordon may be best known for her dance hit "Dirty Talk," but her other resume highlights include penning the title track on Mary J Blige's Grammy nominated album The Breakthrough, and writing for the likes of David Guetta and Jennifer Lopez. Gordon, who just released her latest single, "Til Death," off the EP "With The Music I Die," shares her fashion and beauty essentials.
1. Silver Marc Jacob boots: "I can't live without my silver Marc Jacobs boots! They are a little bit cowboy, a little bit space alien. They go with everything."
2. Armani foundation: "On stage I sweat like a dragon when I'm performing and it holds up really well under the lights."
3.Grasshoppers tennis shoes: "I bought my Grasshoppers tennis shoes at a flea market in Brooklyn. They are so comfortable to lounge around in on tour."
4.Jumper by Patricia Field: "My Patricia Field blue spacesuit jumper. Whenever I'm feeling like a sex goddess, I go to Patricia's!"
5. Watch by American Apparel: "I'm not too big on accessories, but I love my basic black quartz watch from American Apparel. It's a simple piece that goes with my vintage, thrift store chic style."