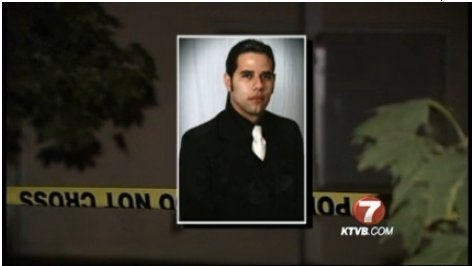 A former University of Idaho professor suspected in the murder of a graduate student there may have been involved in a romantic relationship with the student, the Associated Press reports.
Ernesto Bustamante, 31, apparently committed suicide Monday, hours after student Katy Benoit, 22, was killed in her home near campus. Bustamante had resigned from the university last week.
The Moscow-Pullman Daily News reports that Benoit was shot multiple times with a .45 caliber handgun. Her roommate was home at the time and according to KTVB, Benoit had been on the phone with her parents just 20 minutes earlier.
Bustamante was found Tuesday in a hotel room with a gunshot wound to the head.
Police did not elaborate on the nature of Bustamante and Benoit's relationship.
In a statement, University of Idaho President M. Duane Nellis confirmed that Bustamante had been an assistant professor of psychology at the school from 2007 to last Friday. Nellis dismissed any larger threat to the university community.