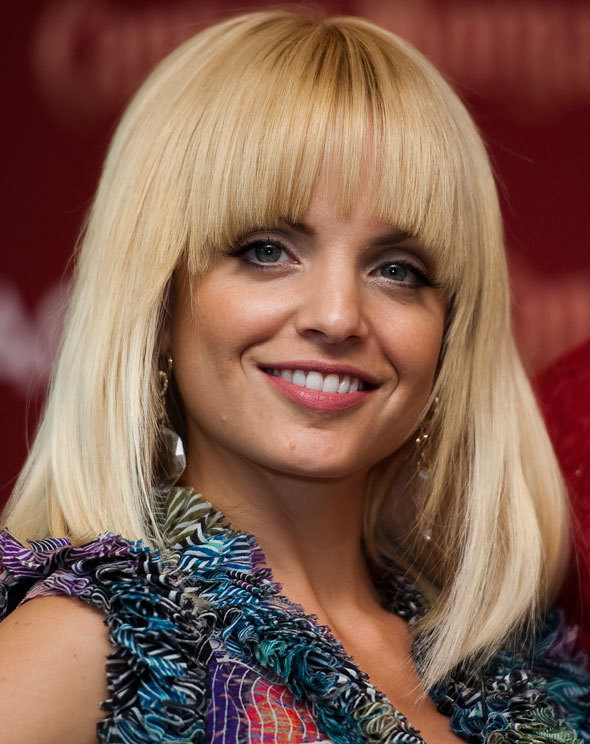 Mena Suvari. Photo: OMAR TORRES/AFP/Getty Images
Mena Suvari may be pint-sized, but her new hairstyle is big.
The 32-year-old "American Pie" actress was spotted in Mexico City promoting Captain Morgan's new alcoholic beverage, The Captain's Island, wearing a modern bowl haircut. By bringing the length of her blond hair up a few inches, Suvari's strands nearly swallows her face. What do you think about her heavy hairdo?