TORNADOES...THUNDERSTORM WIND GUSTS TO 75 MPH...AND DANGEROUS LIGHTNING ARE POSSIBLE IN THESE AREAS.

THE TORNADO WATCH AREA IS APPROXIMATELY ALONG AND 45 STATUTE MILES EAST AND WEST OF A LINE FROM 35 MILES SOUTHWEST OF NORFOLK VIRGINIA TO 15 MILES NORTH OF ATLANTIC CITY NEW JERSEY.
Look: Map of area under tornado watch, from NOAA and NWS: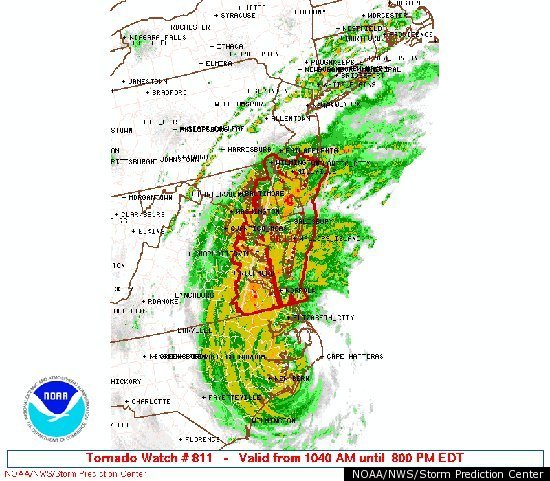 Developing story. Check back for updates.