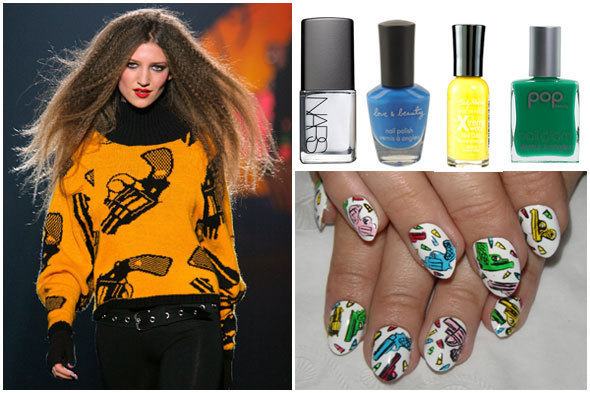 Get ready to bust out your guns with this banging manicure!
Inspired by Betsey Johnsont's iconic revolver print from her 1985 collection, Brooklyn-based nail artist Fleury Rose perfected these brightly-colored weapon and bullet-filled digits. She adds a modern touch with an opaque white color as the background and stiletto-shaped nails.
Rose's precision may a bit intimidating, but we're encouraged to give this a try given the cartoon-esque effect of her sharp shooters.
What do you think about this Betsey Johnson-inspired nail art?
Tell us in the comments section and shop the products below to recreate this look.
Check out this electrifying Diane De Mara-inspired mani that fuses art and street style.