Fresh off a slot performing at the 2011 MTV Video Music Awards pre-show and the release of their 4th album "Night Shades," Gabe Saporta and Ryland Blackinton of Cobra Starship stopped by the Huffington Post offices to guest edit the HuffPost Celebrity social media accounts.
"I read everything my fans say on my Twitter," Blackinton told us while he and Saporta tweeted with Cobra Starship and HuffPost Celeb fans about their favorite snacks, famous friends like Pete Wentz and Mikey Way, and what cities they will tour to next. (They'd love to come to Italy but it's not in the cards yet.)
The band will performing at FBR15 next week in New York, celebrating 15 years of their record label, Fueled By Ramen. They will also join Justin Bieber on the road in South America in October.
"We want to do kid stuff with Justin -- go carts, hackey sack, mini golf. We're going be like his dad," Blackinton said. "Or like the cool older brothers."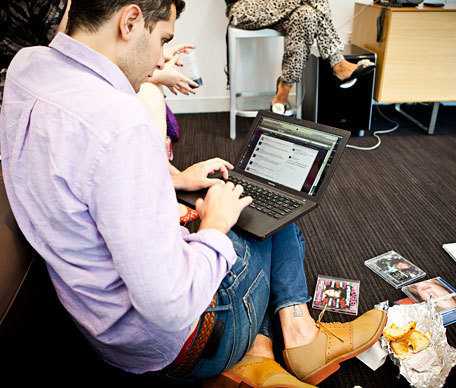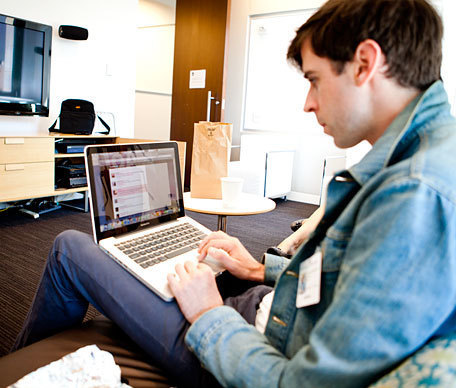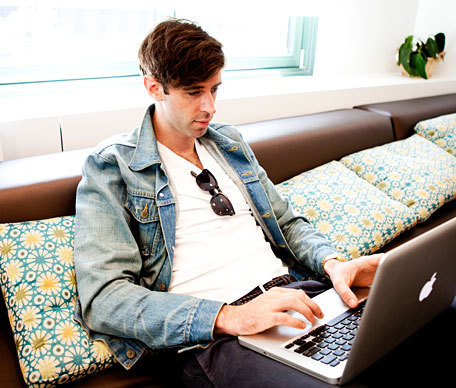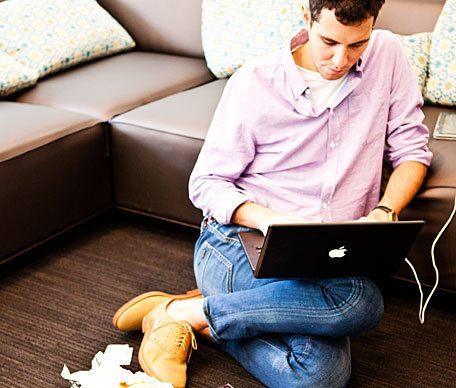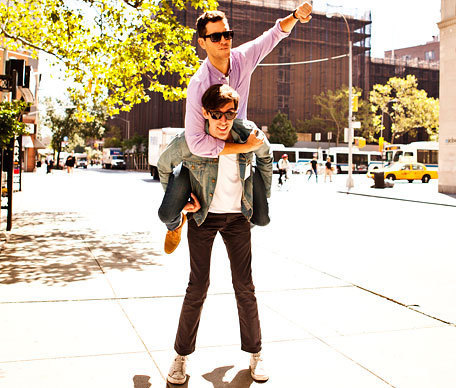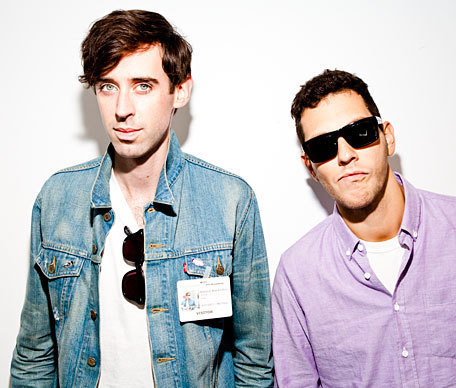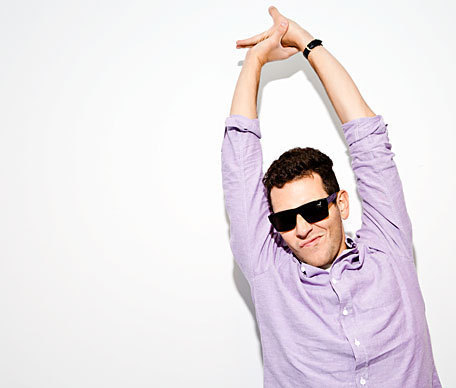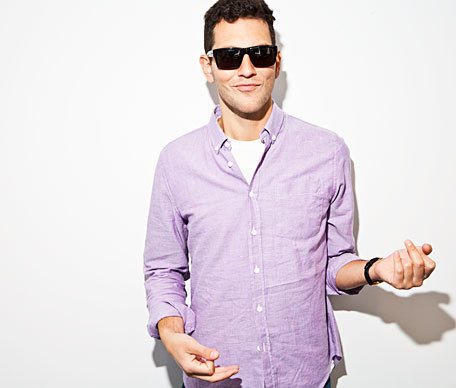 All photos Gino DePinto, AOL 2011