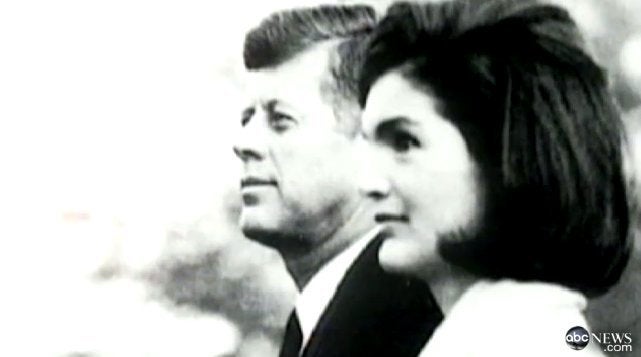 ABC is scheduled to air never-before-heard interviews with Jackie Kennedy on September 13. On Wednesday, the network released its first trailer for the show.
The much-anticipated recordings, which are rumored to contain revelations about the former First Lady's romantic affairs and her husband's infidelities, will broadcast as part of a two-hour special with Diane Sawyer called "Jacqueline Kennedy: In Her Own Words."
The special will put an end to the speculation about the content of the tapes, which was rife when ABC first announced their release in August. The Daily Mail reported the network had called the tapes "explosive," and that Kennedy addressed a possible affair between her husband and an intern as well as a theory that Lyndon B. Johnson was behind her husband's assassination.

The network has since denied those rumors, calling the report "total nonsense." A spokesperson told the New York Post, ""ABC isn't releasing any content from those tapes until mid-September, at which time it will be clear how off base these reports are."
According to the network, the tapes include Jackie Kennedy's reflections on her husband, and life in the White House through the Cuban Missile Crisis, the Bay of Pigs, and her husband's last days.
WATCH TRAILER: