It's a good thing he's on "General Hospital," because from the looks of it, James Franco is going to need a doctor.
The Oscar-nominee is reprising his art-as-real life experiment with another go-round on the soap opera, this time back for a long arc as serial killer/artist Robert "Franco" Frank. Part of his storyline will involve trying to break up the wedding of Jason Morgan, the hitman on whom he harbors a desperate crush.
The photo below, then, doesn't look like the feeling of butterflies is very mutual.
It'll be his first appearance on the soap since February.
Franco just starred in "The Rise of the Planet of the Apes," a veritable blockbuster that, though it was less than his most artistic piece, helps him recover from the double bomb of The Oscars and "Your Highness." He's currently splitting time between finishing "Sal," a biopic he's directing about actor Sal Mineo, and filming Disney's "Oz: The Great and Powerful." He's also working on a documentary on a major porn production company.
PHOTO: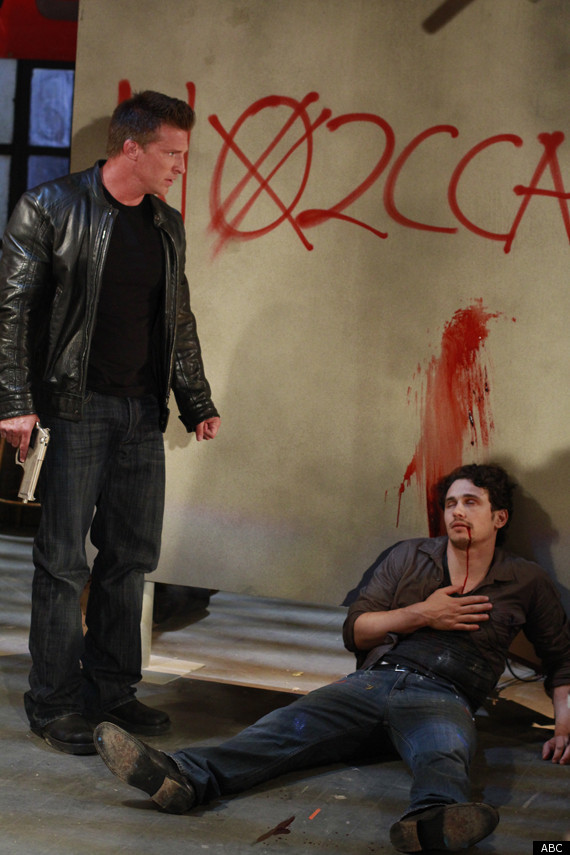 MORE: