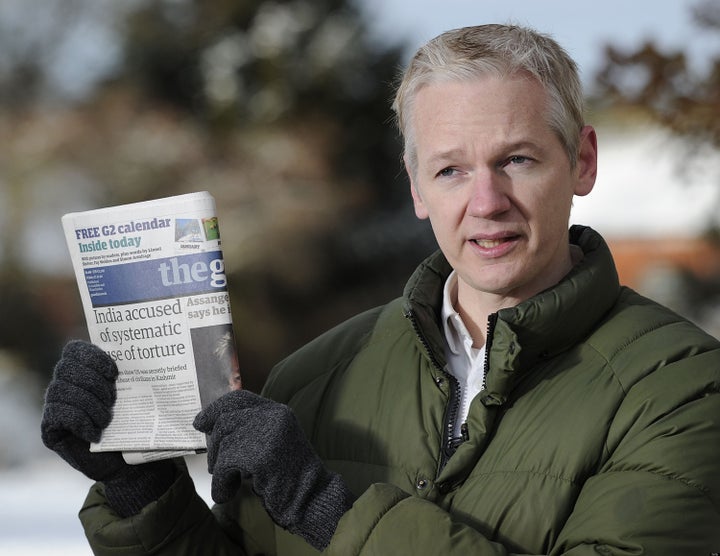 The Guardian and WikiLeaks are embroiled in another row, this time over the leaking of hundreds of thousands of highly sensitive secret cables. WikiLeaks accused a Guardian journalist of leaking the passwords to the cables, which have caused an uproar because they have been released without any redactions.
WikiLeaks has been publishing the State Department cables for much of the last year, usually in partnership with news outlets. Normally, any released cables have had certain information redacted to protect peoples' identities. But this week, the organization announced that it had suffered a security breach, and that 251,000 unredacted cables had been released. Under fire, it said it had spoken with the State Department about the cables, and it released a long statement on Wednesday night, saying that the Guardian was responsible for the breach.
"A Guardian journalist has negligently disclosed top secret WikiLeaks' decryption passwords to hundreds of thousands of unredacted unpublished US diplomatic cables," the statement began. It then accused David Leigh, the Guardian's investigative editor, of leaking the passwords in a book that Leigh and a colleague wrote about the WikiLeaks saga. Pages 138-139 of the book --which was published in February-- recount a conversation between WikiLeaks chief Julian Assange and Leigh, in which Assange gives Leigh a password to the cables. This, WikiLeaks said, amounted to a serious security breach and to a violation of a confidentiality agreement which the paper's editor Alan Rusbridger signed in July 2010. The organization said it was gearing up to sue The Guardian.
In an article, the paper firmly denied that it had done anything wrong, saying that it had been made to understand that the password was temporary and a "meaningless piece of information." It called the charges "nonsense."
The controversy marks the latest chapter in the continuing battle between WikiLeaks and The Guardian. The paper was one of the first major news organizations that WikiLeaks turned to to help it publish its secret documents, but the two sides had a major falling out after a series of arguments over the timing and the conditions of publication.