Burning Man Festival participants who didn't have a camera now have an incredible image of the celebration -- and it was taken from outer space.
The European Space Agency's Proba-1 microsatellite captured a shot of the festival as it flew 600 km (about 372 miles) over the temporary town of Black Rock City, Nev., on Sept. 1.
The satellite captured an image of thousands of tents and vans on the on the remote campsite.
The week-long Burning Man Festival took place in the Nevada desert from Aug. 29 through Sept. 5.
The self-described unusual festival emphasizes community surrounding art, self-expression and self-reliance. The annual celebration draws more than 50,000 participants to Black Rock Desert and includes the ceremonial torching of a giant figure made from sticks, according to festival's official website.
The 2011 festival sold out of tickets in July -- the first time it has done so in its 25 year-history.
"A mosaic of four 5 m-resolution black and white images [of the festival] was acquired by Proba-1's HRC high-resolution camera," according to the European Space Agency.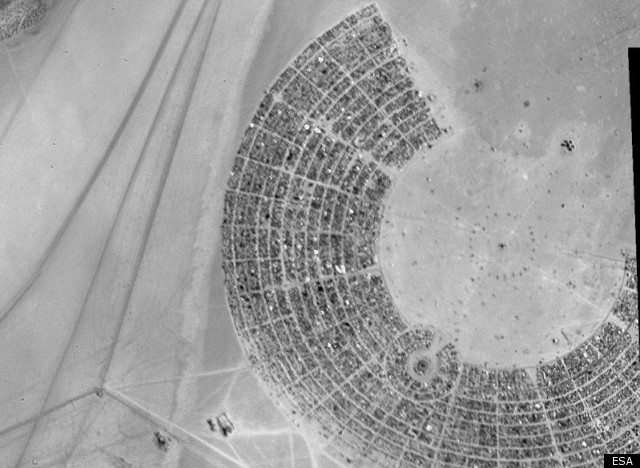 For more photos and videos of past festivals, check out this gallery.