ABC's "Good Morning America" debuted a new set on Tuesday.
The show's new home is a street-level studio, downstairs from the old set above Times Square. The new set features backlit elements in purple, pink and blue -- a colorful departure from the old set's blue palette. Josh Elliott introduced the show's new home to viewers on Tuesday, bursting outside to cheering fans.
The network said the new studio offers "a chance to interact with fans and a venue to take the show outdoors." The show had to bring fans indoors on its old set. That set had just been introduced in January, which some observers noted was more simple and polished than the show's previous "homey" look.
Below, see pictures of the new set and watch a tour of the digs:
PHOTOS: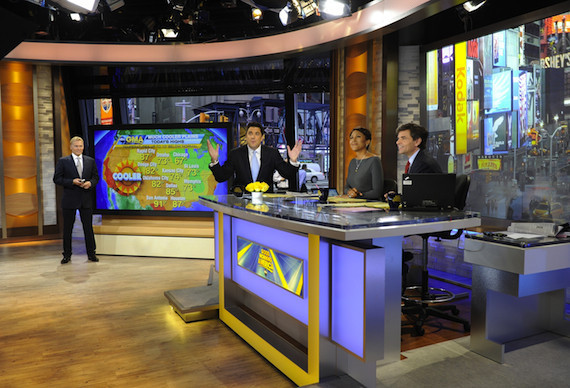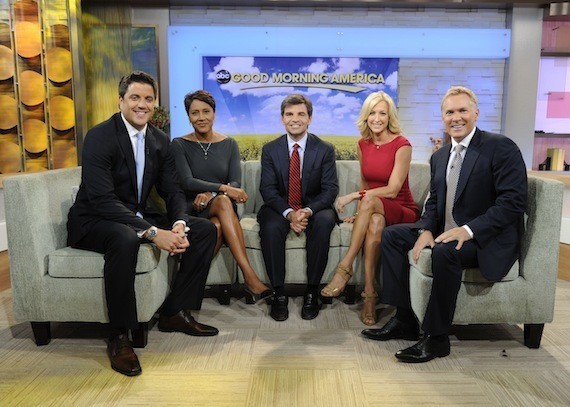 WATCH
RELATED VIDEO: