Apple's iPhone 5 hasn't even been officially announced, and already the fake iPhone 5 ads have begun!
Check out this photo of an advertisement spotted outside an authorized Apple reseller in Dalian, China: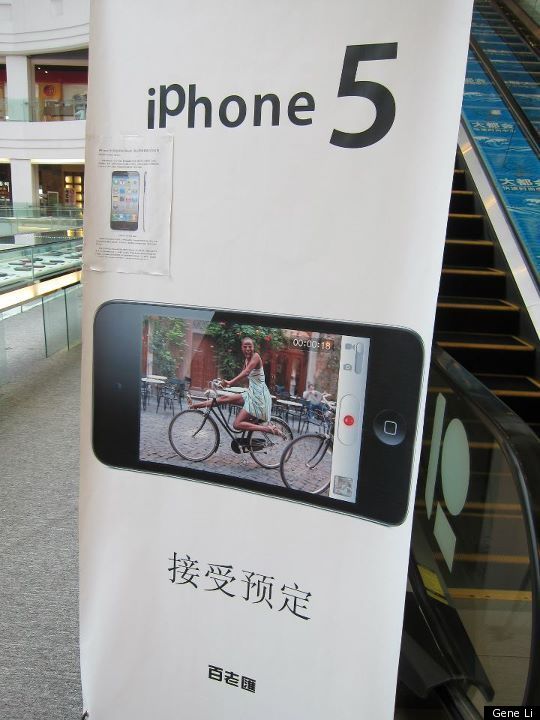 Photo courtesy of Gene Li.
The Chinese characters below the iPhone say something to the effect of, "Now accepting advanced orders."
Though Apple has not even announced the existence of an iPhone 5 yet, this Dalian Apple reseller is now the second company to start accepting pre-orders for the next-generation Apple phone: German phone carrier Deutsche Telekom recently announced that, despite having no information about the specs or release date, it would begin taking reservations for the iPhone 5 in order to avoid "supply bottlenecks." That promotion, however, was not accompanied by a photo of what appears to be a artist's mock-up of what the next iPhone might look like.
China has become somewhat notorious for counterfeiting Apple products like the popular iPad and iPhone; earlier this year, at least 5 "entrepreneurs" even faked entire Apple stores, right down to the Genius Bar.
The Chinese-made HiPhone 5, meanwhile--a fake iPhone 5 released before even the real one--has proven a hit in China, with some asking whether or not its design could anticipate the real iPhone 5's.
WATCH: