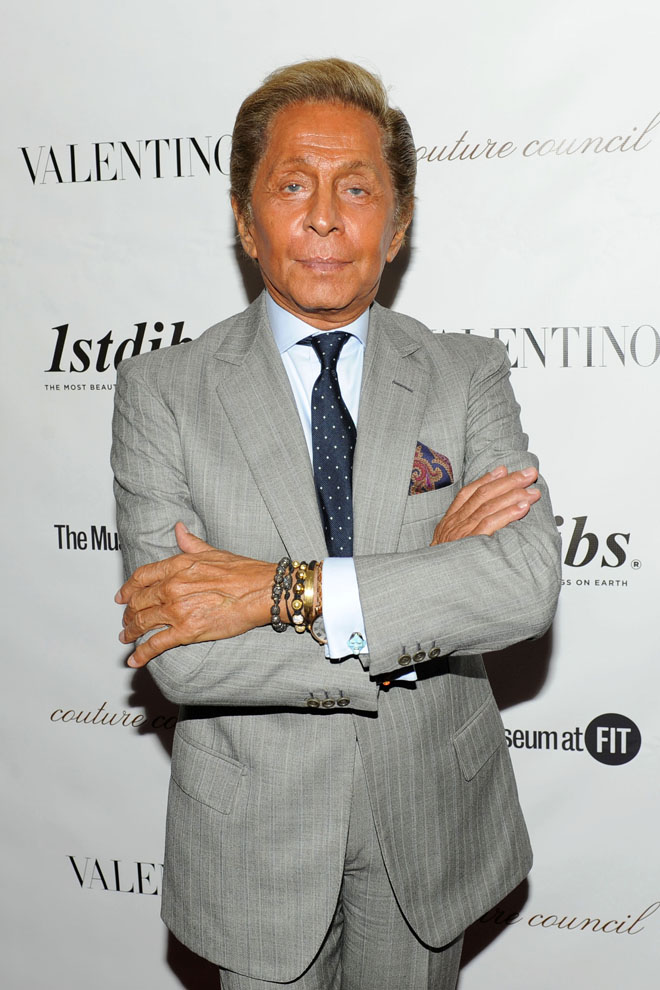 Patrick McMullan
When Karl Lagerfeld was bestowed with the annual Artistry of Fashion Award at last year's FIT Couture Council luncheon, Valentino Garavani, who wasn't there in person, sent a warm note reminiscing about his longtime friendship with the Kaiser.
And at this year's tribute to Valentino, held yesterday at Lincoln Center's David H. Koch Theater, Lagerfeld returned the gesture.
"For [Valentino] the sense of beauty is more important then the essence of fashion," read Lagerfeld's remarks. "He had his idea of how a woman should look and was never influenced by a simple trend or a short-lived fashion moment."
And Valentino, himself, shared a similar sentiment in his acceptance speech. "Artistry is the best part of fashion," the designer told the crowd. "Fashion must be free and not constrained by commercial interests."
Master of Ceremonies Simon Doonan touted the man of the hour's larger-than-life presence, stating his wish for Valentino to guide budding designers on how to play the role of fashion impresario. "The young designers of today strive to be humble, self-effacing and enigmatic, little knowing that this is the exact opposite of what we want from them," said Doonan. "We want fabulosity. It's life affirming. It's healthy."
Seated at a nearby table, another one of our favorite style icons Iris Apfel believes Valentino was a worthy choice for the Couture Council Award. "I think he makes women look beautiful, which is so important. So many designers don't seem to care about that anymore."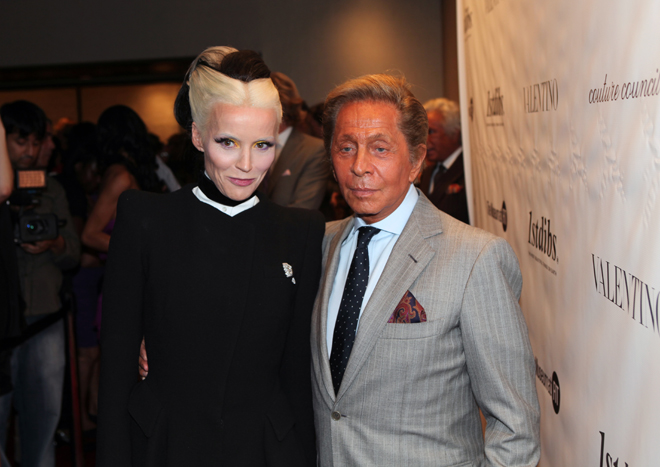 Bobby Doherty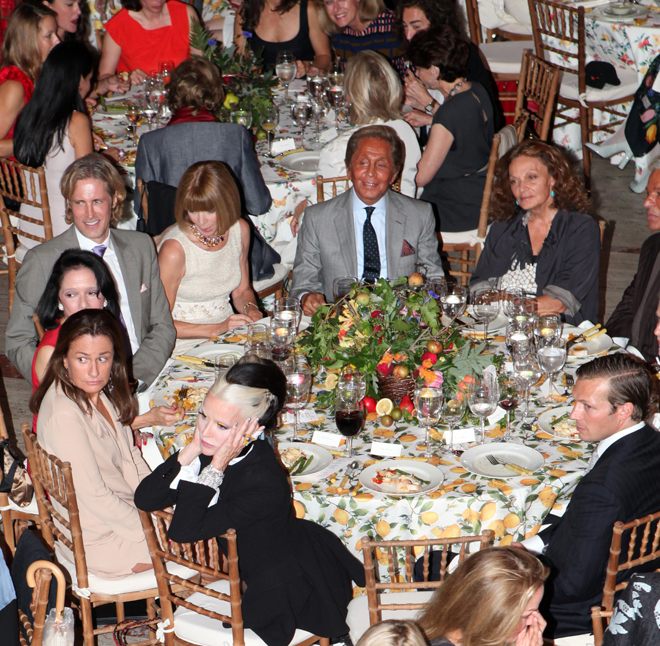 Bobby Doherty