Los Angeles mayor Antonio Villaraigosa was in DC for President Obama's job speech on Thursday, and he did not get a warm greeting from Laura Ingraham.
FishbowlLA reports that the radio show host tweeted: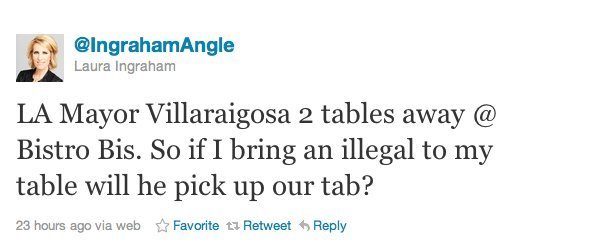 In the past, Ingraham has taken issue with Villaraigosa's statement that undocumented immigrants "provide a great deal to the economic might" of California. The mayor was advocating secure borders and amnesty. Villaraigosa did not tweet back.
WATCH: