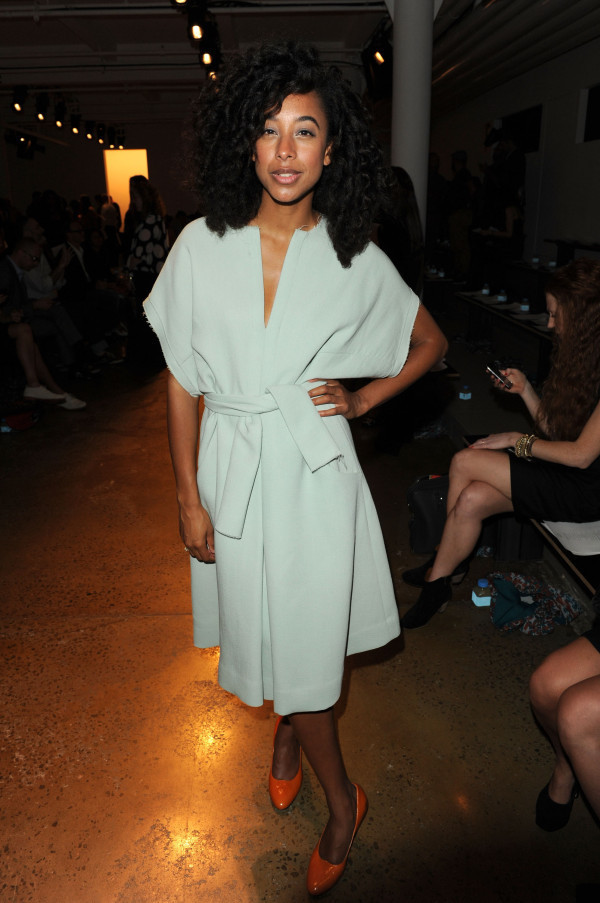 Corinne Bailey Rae at the Costello Tagliapietra Spring 2012 Fashion Show at Milk Studios
Photo: Getty Images
What did you think of the show?
I thought it was brilliant, I like people who design women's clothes that look really wearable – no one's being tortured. I like the way the models stomped past in those gorgeous shoes.
Would you ever walk on the runway?
I'm too short!
Not if you wear high enough heels...
Yeah maybe, I don't know if they make heels that high!