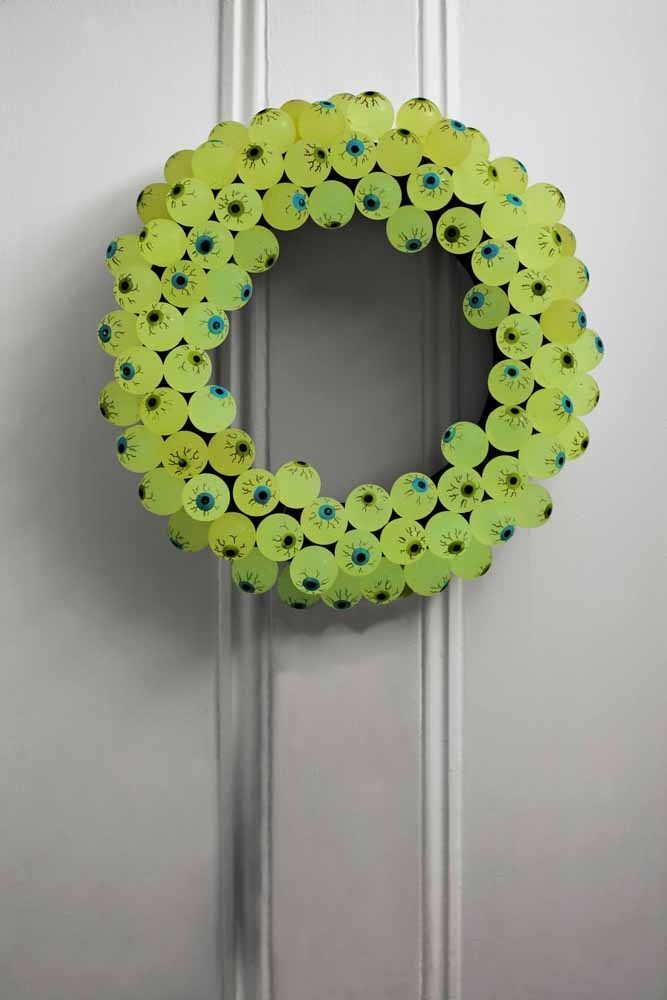 This wreath has a tendency to follow you wherever you walk in your home. And it's also one of the standout Halloween projects in the new issue of Country Living. I know what you're thinking: It's barely September and already I'm showing you a Halloween project. But think of it less as a reminder of time passing and more like an amusing heads-up. Or rather, eyes-up?
To make the wreath, you'll need a bunch of novelty glow-in-the-dark eyeball toys, a wreath form, pins and black streamers. First, wrap the wreath form in streamers (to create a barely-noticeable backdrop), then poke a hole in each ball using a pin. Next, insert the pin into the ball and then into the wreath form. Repeat until the form is filled out.
We'll be featuring a project every day from Country Living's October issue. If you want to see it in person, here's what cover to look out for...