In a rare move, Oprah graced the cover of October's "O Magazine" with Rosie O'Donnell.
This is just the third time in history that the former queen of daytime has appeared on the cover with someone else. The first time it ever happened was with First Lady Michelle Obama, when her husband was inaugurated in 2009. The only other time was with Ellen DeGeneres, who landed on the December 2009 cover after a long campaign.
Winfrey and O'Donnell are both decked out red for the October 2011 issue. O'Donnell is shown holding up a curtain, revealing her top, fish net stockings and gold shoes.
The cover is a nod to the Oprah Winfrey Network, where O'Donnell is slated to premiere "The Rosie Show" in October. It appears that Winfrey is leveraging her other outlets to promote the television network. She has been hard at work overhauling the struggling network since taking over as the network's CEO in July.
O'Donnell's show and "Oprah's Lifeclass" will be two of the network's flagship programs. O'Donnell opened up about raising her four children and her divorce in the magazine.
PHOTO: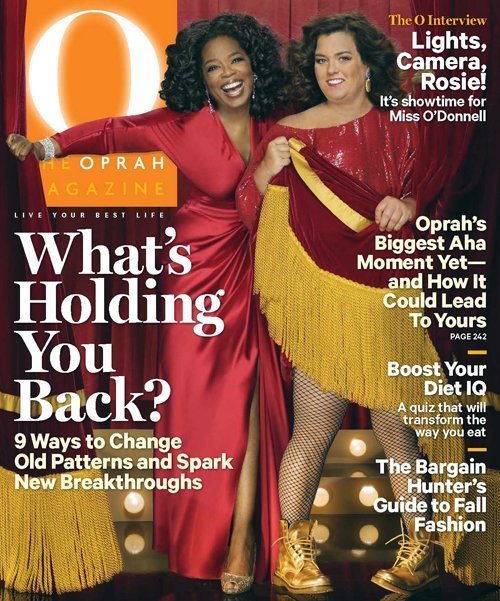 RELATED VIDEO: