Investigating cyber criminals is a hard job -- but somebody's gotta do it.
Scarlett Johansson has a P.R. problem this week now that nude photos of her have supposedly been circulated by hackers. Because she's famous (we guess) this falls under the F.B.I.'s jurisdiction, but we couldn't help but chuckle at the phrasing of the headline reporting that fact below.
Redditer EternalNite spotted what can only be discribed as a byproduct of this week's tabloid topper and added, "I'm sure they will."
Let's hope they get to the bottom of this before the agents get too "hands on" (Sorry, we had to).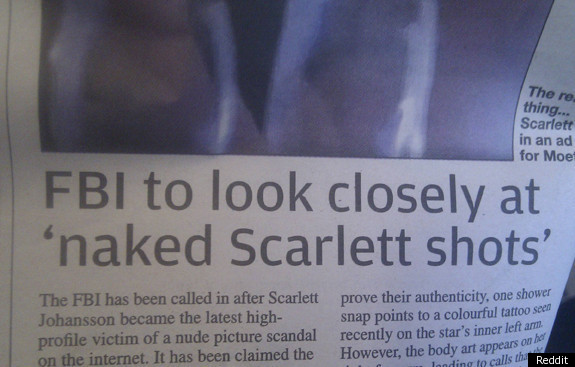 Via Reddit