As we've noted before, Zooey Deschanel has a talent for wearing Fifties and Sixties-inspired dresses with no irony.
Happily the adorable actress-slash-singer, who stars in the new Fox series "The New Girl," opted for an appropriately retro-chic ensemble for her 2011 Emmys look.
Zooey donned a pink, full-skirted Monique Lhuillier frock and upped the vintage-cool quotient with a beehive 'do and dark eye makeup.
What do you think of Zooey's look?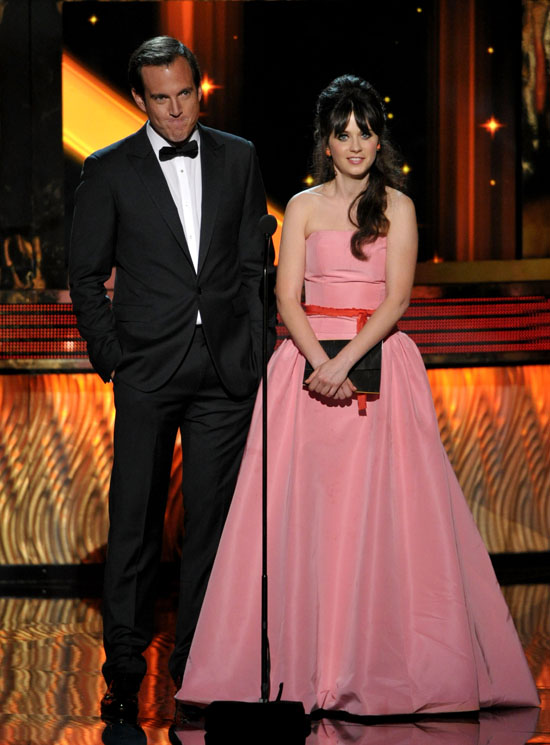 Getty
More Zooey: