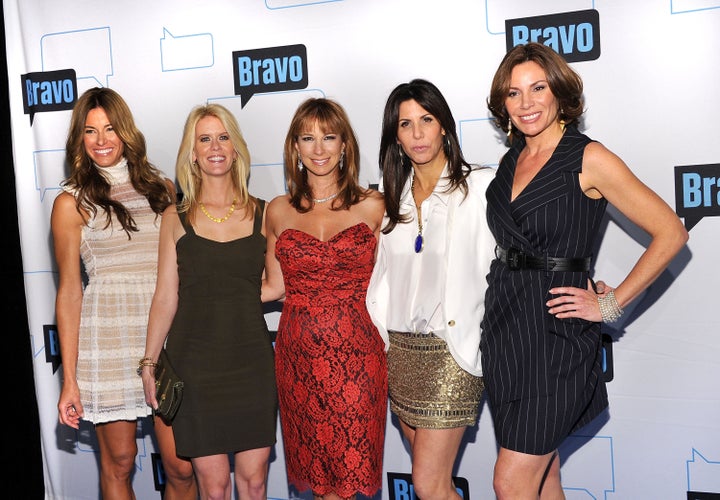 After Bravo's decision to fire four original "The Real Housewives of New York" cast members, including Jill Zarin and Alex McCord, both ladies have been left high and dry to deal with their complicated emotions when it comes to the end of their "Housewives" era.

"No matter what anyone tells you of course we all wanted to be asked back," one of the original cast members tells me. "It's never nice to get fired not matter what job you do. But to be strung along by your boss week after week, pretending the decision had not yet been finalized is just wrong."

Both McCord and Zarin received several calls from Bravo executives over the weekend -- including one from executive Andy Cohen who was eager to distance himself from the final decision. However, both reacted very differently to his vague offer that other opportunities could potentially exist for the ladies within the Bravo network.

"Jill is done with them and ready to move on," an insider tells me. "If she's not good enough to return to 'Housewives' she has no interest in making returning guest spots on 'Top Chef,' 'Rocco's Dinner Party' or making a surprise secret appearance in the middle of the Housewife season. [But] Alex had the opposite response and would be happy to continuing working with Bravo in a new capacity."

Zarin, who is currently visiting her daughter in Nashville, leaves for a cruise to Europe on Thursday and was actually brought to tears after the news of her departure from the series was announced -- but not for the reason you might think.

"The emails, tweets, letters and facebook comments have been great and brought her to tears," a friend of Zarin's tells me while friends of McCords tell me she is destroyed by this decision and will do whatever she can to make it right. "Alex and Simon have given their lives to making this show a hit and this is how they are thanked. Not fair."
Fair or not fair, that's showbiz.