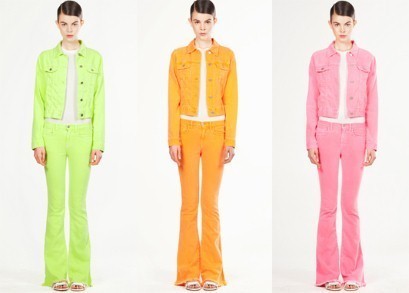 Christopher Kane
British designer Christopher Kane, known for his bright, sexy offerings, is having a pretty solid week so far — not only did he just put forth a stellar Spring 2012 show at London Fashion Week, but he's also celebrating his much-talked-about collaboration with jean giant J.Brand, as the first images of the collection were released yesterday morning via The Telegraph. While there are classically cut and colored blue jeans, Kane did infuse a punchy neon palette into denim flares, bermudas and jackets.
So do the denim duds live up to the expectations put forth when the project was announced back in February? We happen to think so, and not just because we're huge fans of both Kane and J.Brand. The high end denim collaboration has become as talked about as the luxury label turning to Target or H&M. This line however, might take the cake for hottest partnership of the year.
Take a look through our slideshow to see some of our other favorite denim collaborations.