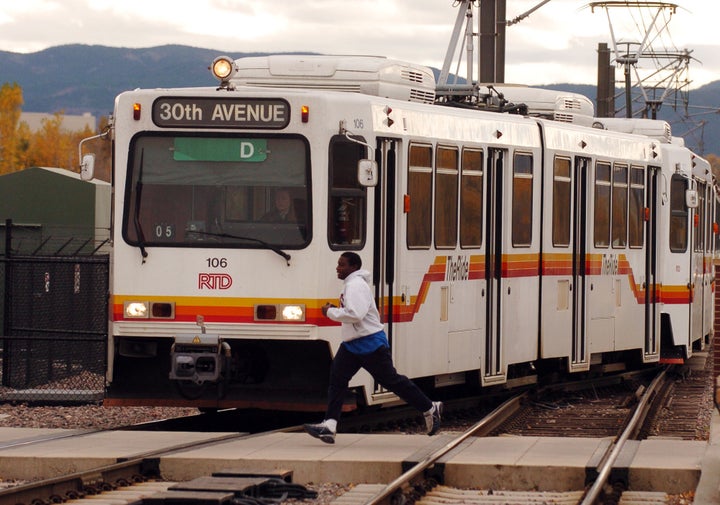 A woman trying to board the RTD light rail at Welton and 24th Streets slipped under and was dragged for approximately 30 feet Tuesday afternoon, witnesses say.
The woman was identified today by the Denver medical examiner as 26-year-old Jessica Lubken, who died shortly after being transported to a nearby hospital.
Witnesses have reported that Lubken appeared intoxicated while trying to catch the train, although whether there was alcohol involved is yet to be confirmed. The Associated Press reports that around 1 p.m. she walked into the train tracks causing the train to stop, but when she walked around and tried to board the D-Line, she staggered and fell under.
Several witnesses say that woman tried getting the driver's attention by banging on the side of the train, but the light rail is not permitted to pick up passengers on that corner, according to RTD officials.
When paramedics arrived, CPR was performed on the woman but she was pronounced dead at the hospital.
Denver Police are still investigating, spokesman Sonny Jackson said.
WATCH: