Oops. President Barack Obama probably didn't mean to do this.
In a photo taken Tuesday at the United Nations, pool photographer Allan Tannenbaum snapped an image of the president waving. The gesture, however, blocked the face of another world leader in the picture.
We're not exactly sure whose face the president's hand is concealing. Pajamas Media says that it could be Tsakhia Elbegdorj, the president of Mongolia.
Ology.com reports the photo was taken during the Open Government Partnership meeting.
LOOK: President Obama's hand blocks a face in a photo at the United Nations.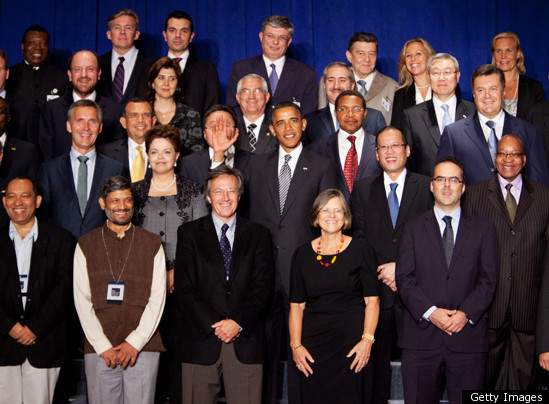 Via Politico via MSNBC's Photoblog