Natalie Morales has fallen in love with a stranger she met on the set of the "Today Show."
That stranger was Zara, a shelter dog who was rescued from a kill shelter in Georgia and featured in a segment on Thursday's show. Morales adopted the dog from the North Shore Animal League, and will be taking her home on Friday.
The "Today" co-host said that she grew up around dogs, and had been waiting for her kids to start asking for one. "My best memories as a kid growing up were with my dog Duke by my side," Morales said. "I want my kids to know what that bond is like, and the love between people and their pets."
Both Morales and stage manager Dave Auerbach fell in love with the dog, and duked it out in a vote by viewers, which came out 77% in favor of Morales. (Ultimately though, Dave's wife said no to another dog.)
PHOTO: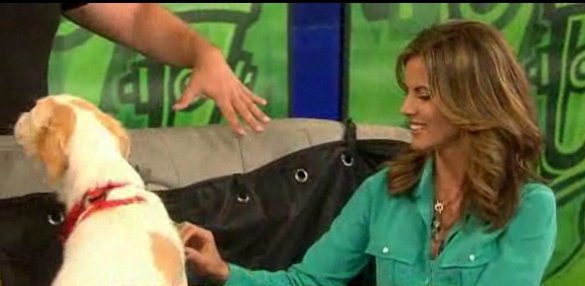 WATCH:
Visit msnbc.com for breaking news, world news, and news about the economy