If you're a fan of the HBO prohibition drama "Boardwalk Empire," you've probably wondered to yourself, "Gee, when are they going to turn this show into a wholesome children's game?" The bootlegging, the violence, the misogyny... It has all the right elements for a family game night.
All kidding aside, the good people over at Screen Junkies mocked up this "Boardwalk Empire" board game inspired by Monopoly that any fan will enjoy. It's chock full of references to the show's first season to get you psyched up for its return this weekend.
You can watch the season two premiere Sunday, Sept. 25 at 9:00 PM EST/PST on HBO, and make sure to click over to Screen Junkies for more fun stuff like this.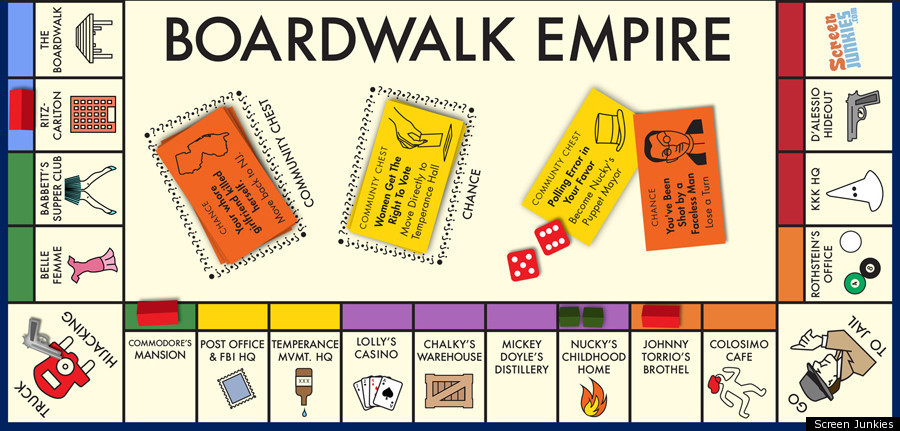 RELATED VIDEO: