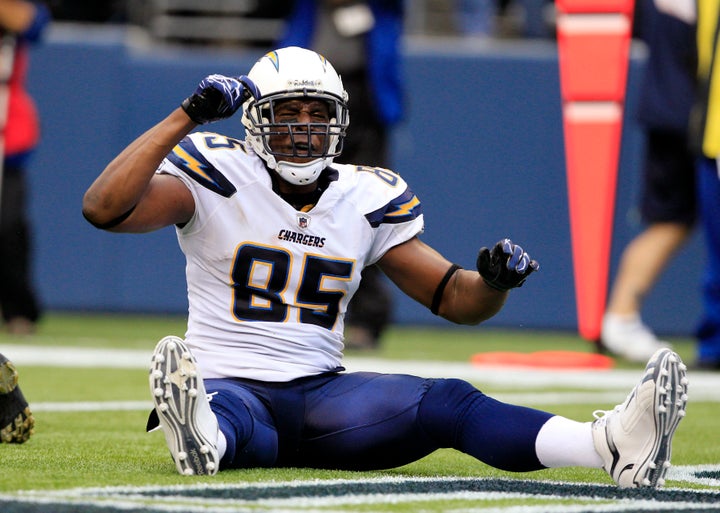 You wouldn't think that so many folks would be interested in the injury status of a tight end who didn't even manage a single catch last week. Generally, that would be true. But not when the player in question is the San Diego Chargers' all-world tight end Antonio Gates.
A week after being held without a catch for the first time in his career against the Patriots, Gates will watch his squad's Week 3 game from the sideline due to a foot injury.
Earlier in the week, San Diego Tribune reporter Kevin Acee told a local radio show that he expected Gates to play against the Chiefs. Needless to say, fantasy football enthusiasts who used a high draft pick on Gates were hoping he would.
The seven-time Pro Bowl selection missed six games last season.