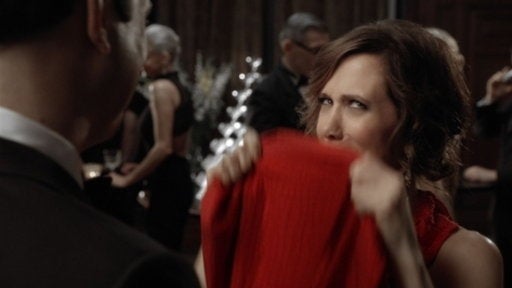 You know that woman? The one who walks in the room and completely changes it because she's just so... what's the word? Bat sh*t crazy. Yeah. That woman has her own perfume now thanks to Chanel.
Or at least, in a perfect world she would. "SNL's" first fake commercial of its 37th season features Kristen Wiig as a gorgeous, yet completely unbalanced woman who can creep out a room with her smile. The ad is for Chanel's newest scent, "Red Flag."
Hopefully, Chanel will take a cue from Ben & Jerry's Schweddy Balls ice cream and use this sketch as inspiration for a real product. Men will thank them.