Has Russia's prime minister gone under the knife?
That's the question the Daily Mail is asking after Vladimir Putin made an official appearance this weekend looking rather fresh faced.
The Russian prime minister appeared at the United Russia congress in Moscow with noticeably fewer creases under his 58-year-old eyes, causing Twitter users to speculate that the leader has had a facelift or a round of Botox.
It wouldn't be the first time rumors swirled regarding Putin going under the knife. The Daily Mail writes that last October, Putin appeared at a press conference wearing concealer under his eye to cover up some bruising. (His spokesman said the politician was just tired).
The Telegraph also reported that earlier this month, an article entitled "What has happened with Putin's face?" ran in Russia's New Times magazine, asking plastic surgeons to sound off on Putin's altered visage. The conclusion? A possible eye-life, Botox and cheekbone injections (to which we say: ew).
Sure it's all speculation. But take a look below at Putin now and in years past... doesn't it seem like there's some reverse aging going on?
PHOTO: Putin in 2002 (left) and 2011.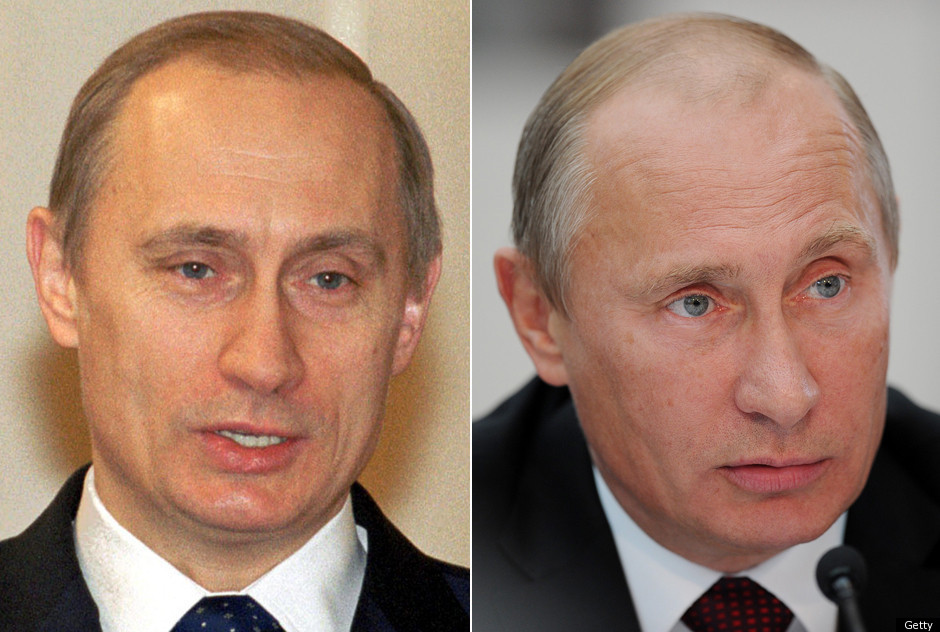 BEFORE YOU GO