Earlier this week, we gave you an adorable video of two bear cubs stopping traffic by wrestling on the road.
Today, we've upped the ante with photos of adorable baby pandas snuggling in a crib. The pandas are in a nursery at the Giant Panda Breeding Centre in Chengdu, China.
Actually, they might even be too cute, right?
NPR pointed out that these photos also accompany the news that Tuesday marks the beginning of China's once-in-a-decade census of pandas in the wild. According to the Associated Press, giant pandas are threatened by a loss of habitat, poaching and poor breeding abilities.
This summer, 44 red pandas were moved to Pu'er National Park in China, in an effort to protect the endangered species.
Can't get enough pandas? Check out this video of a giant panda at the San Diego Zoo celebrating his second birthday.
PHOTOS: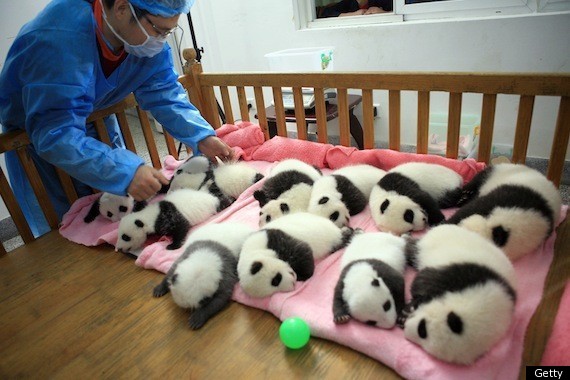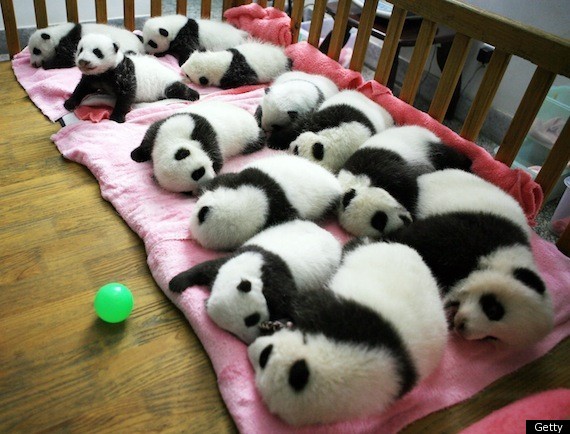 Check out more images of endangered animals in the slideshow below:
PHOTO GALLERY
Endangered Animals