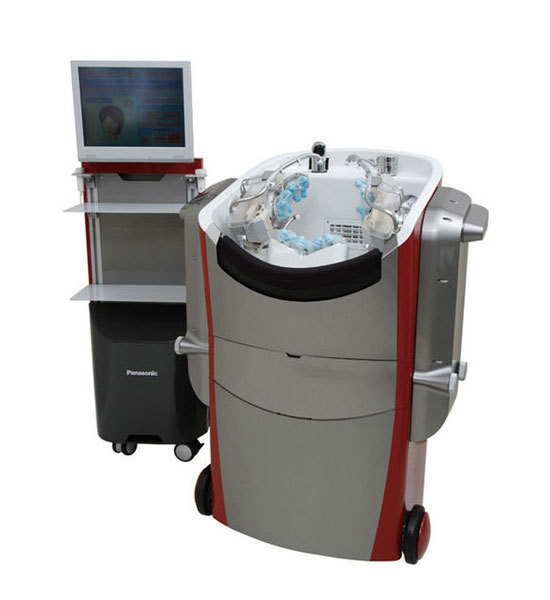 Panasonic Hair-Washing Robot. Photo: BeautyHigh.com
Panasonic caught our attention this time last year with a "16-fingered," hair-washing robot designed to aid those living in nursing homes and hospitals. The highly-skilled gadget had sensors that scanned an individual's head to establish the appropriate amount of pressure to apply during a shampoo. Insanely intelligent, right?

Well, the Japanese consumer electronics company went back to the drawing board and is set to present an updated version of the machine in October at the 38th International Home Care & Rehabilitation Exhibition in Tokyo. The new hair-washing robot possesses "24-fingers" that work to complete the experience -- shampooing, rinsing, conditioning and drying. Plus, it boasts a spot massage feature to target areas on the scalp that may need special attention.
Would you suds up with a hair-washing robot? Or do you prefer to leave your grooming in the hands of an actual human being?
Tell us your thoughts in the comments section and check out this bizarre medical-esque lash curler.