Chia Pets may have gone out with the last decade, but we have a feeling you'll get a kick out of this all-too-similar Rick Perry flower planter currently for sale on eBay.
As the seller suggests, the buyer of this fine replica can "plop it in the front yard" or "head 'em up, move 'em out and circle the Capitol with Rick and his colorful locks in the back of a pickup." That is, if you have a cool $4,500 laying around.
We can't imagine anyone dropping that much money on this giant Chia Head of sorts (except maybe Perry himself). But, if you've got the cash and can make it out to Blanco, TX to pick it up, this baby can be yours.
The seller also makes a few good cracks at Perry's expense in the listing on eBay. Our favorite is below:
"Rick stated at a Tea Party debate that he would be offended if somebody thought he could be bought for $5,000. He obviously hasn't evaluated his worth as a gigantic planter."
LOOK: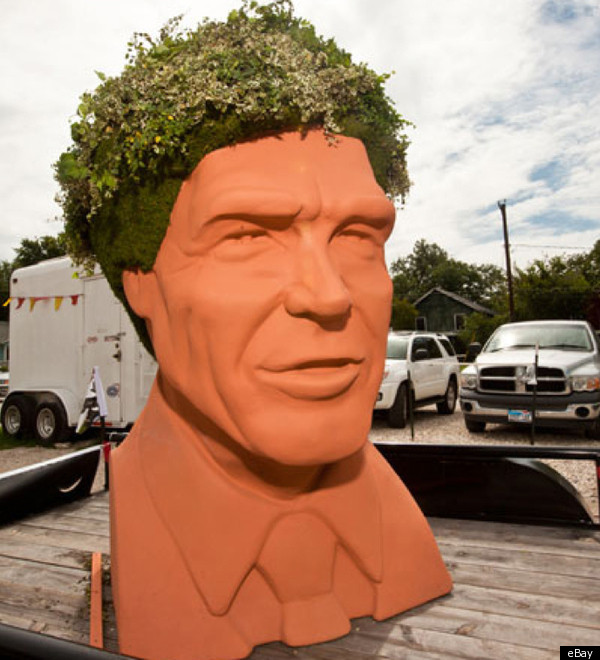 Via Buzzfeed
RELATED: