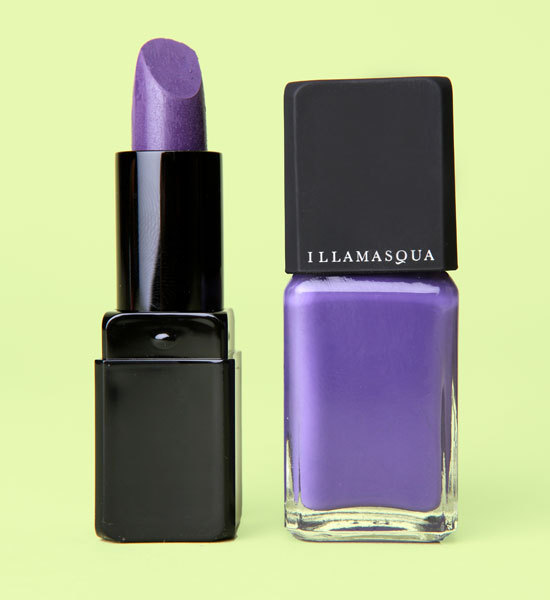 Illamasqua Theatre of the Nameless Lipstick in Kontrol and Nail Varnish in Faux Pas. Photo: Bobby Doherty for AOL
This fall, cult British beauty brand Illamasqua unveils a 1920s Berlin-inspired collection called Theatre of the Nameless.
The seven-piece range includes liquid liner, powder blush, pigment and lip gloss dipped in dark, yet sophisticated shades of green, burgundy, gray and black that beg to be painted on at nighttime. But it's the highly-pigmented purple lipstick and nail polish that caught my attention.
Perfectly coined, Kontrol, this blue-violet lip color isn't for the faint of heart as it smooths onto the pout quite intensely without trying too hard. The matching nail varnish, Faux Pas, which takes its name from the color-coded specialty offered by Berlin's Wittenberg Platz Boot Girls (or prostitutes), dries onto digits in a rubber-finish. How kinky?
Illamasqua Theatre of the Nameless Lipstick ($22) and Nail Varnish ($14) is available at Sephora stores and sephora.com.
BEFORE YOU GO