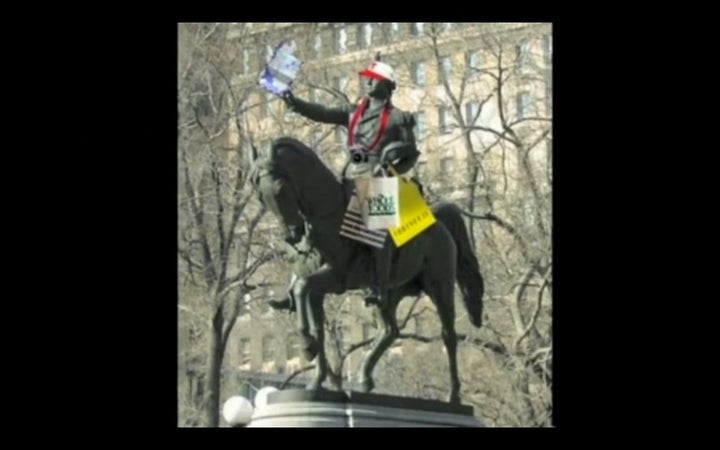 This Saturday, Union Square visitors will be greeted by an interesting version of George Washington, as public artist Leon Reid IV transforms the equestrian statue into a "Tourist-In-Chief."
However, Vandalog reported on Friday that Reid has received the official green light and George Washington will be able to realize his dreams of being a kitschy, New York tourist.
Make a comic reflection of New York's tourist industry.
Create a work of art that is enjoyable for all demographics (tourists and New Yorkers alike)
Spark public curiosity as to Washington's role in New York City history. (ex. his inauguration on Wall Street, 1789)
This is a strange and ephemeral project, so if you want to catch our founding father decked out in tourist gear, be there Saturday from 8AM-7PM.