We've learned about several of Tom Ford's sartorial pet peeves recently.
The designer hates it when men wear shorts in the city. He's not a fan of facelifts. And he has little tolerance for millinery missteps.
But until now, we were unaware of his stance on models wearing fragrance strips in their derriere.
Russian GQ has pronounced Ford International Man Of The Year, celebrating this prestigious honor with the below image, featured on the mag's inside cover. The risqué tableau sees the designer looking pensive while sniffing one of said strips.
Ford certainly hasn't shied away from racy imagery in his advertising.
Nonetheless, the GQ photo makes us blush.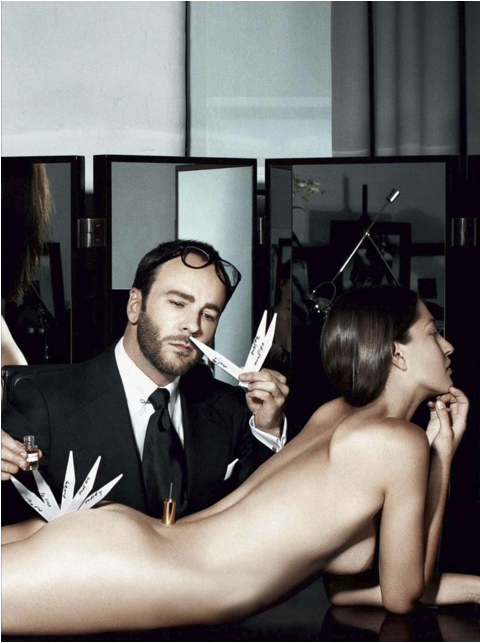 GQ