If it's rare that we can compare two actresses' red leather dresses, it's even rarer when we can compare two co-stars' red leather dresses.
But "The Ides of March" stars Evan Rachel Wood and Marisa Tomei have both made unlikely but highly similar sartorial choices in donning dark red leather numbers for their various red carpet outings.
Tomei wore leather first, picking a chiffon Marios Schwab dress with leather side panels for the Los Angeles premiere of her new film.
But last night at a New York event for the film, Evan Rachel Wood may have outdone her. Wood wore a full leather ensemble, a long-sleeve, belted dress and a wide, purple hat to top it all off.
Each lady chose the outfit that best fit their personal style: Tomei went feminine, sophisticated and just a little off-beat, while Wood made a strong statement in a highly unconventional look.
Check out the outfits side-by-side below: which "The Ides of March" star wore her red leather dress best?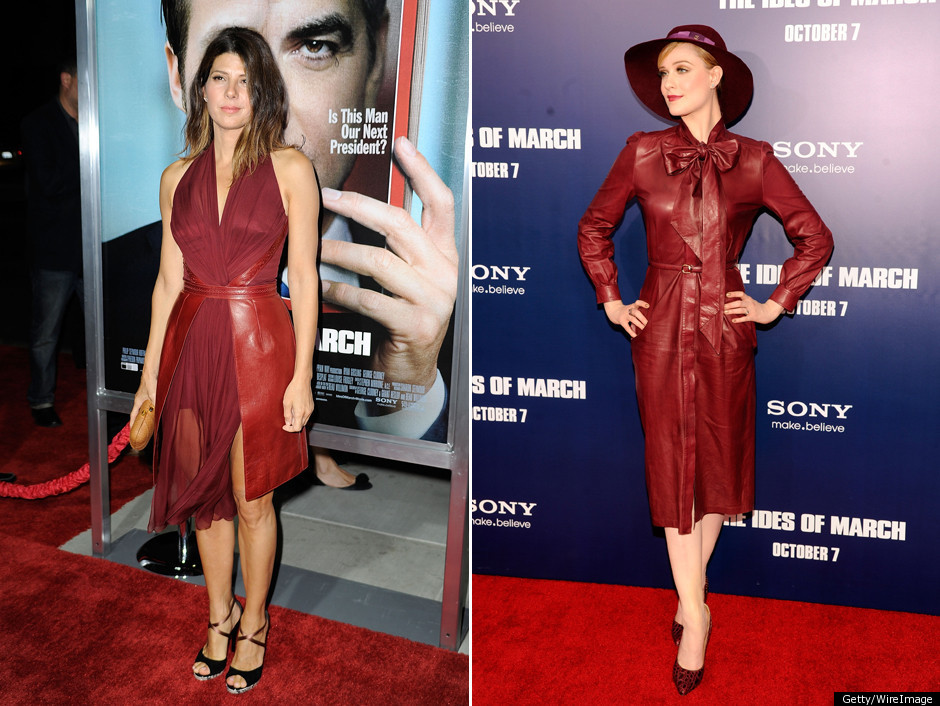 PHOTO GALLERY
Evan Rachel Wood in Red Leather