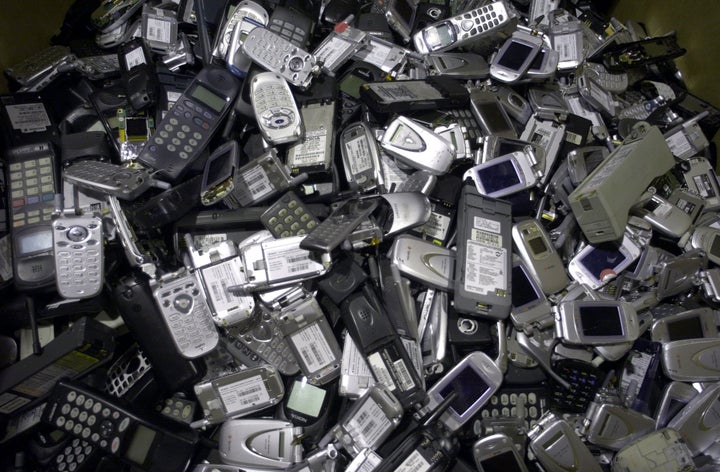 After you finish marveling at –- and juicing up – your brand new iPhone 4S, make sure to upgrade your old phone from paperweight, to potentially lifesaving device. Just donate your old cell to one of these noteworthy charities that will make sure it gets put to good use.
Help Soldiers Call Home
Staying in touch with loved ones is key to surviving deployment, according to the Military Benefits Deployment Center. However, with the high-price of calling home from Afghanistan or Iraq, connecting with friends and family while serving, often becomes cost prohibitive. That's where Cell Phones For Soldiers steps in. The nonprofit donates 12,000 calling cards to soldiers each week.
When you give over your used phone, the nonprofit sends it to ReCellular, which recycles the device and pays Cell Phones For Soldiers enough money to provide an hour of talk time to soldiers abroad.
Even if your iPhone has taken a beating, this nonprofit can find a way to salvage usable parts, or sell it to support the program.
Benefit Your Favorite Charity
Phones 4 Charity makes sure to find a purpose for any discarded phone, regardless of its condition. Fully functional cells are sold to local businesses and a portion of the proceeds go to a range of charities, from the American Red Cross to nearby football teams in need of new uniforms. Devices that don't boast any market value are donated to women's shelters and elder care facilties, so that residents will have access to a 911-emergency phone of their own. Unusable phones are properly recycled and their salvageable parts are reused.
If you donate 30 or more phones, the organization will cover the cost of shipping.