We have a pretty high threshold for celebrity self-deprecation. That is, we can put up with the frequent celebrity who tells an interviewer how fat her arms are or how much cellulite she has on her perfect legs. We understand the need to appear humble.
Then there are the celebs who unabashedly admit it: their bodies are hotter than yours.
Amanda Seyfried, shot by Simon Emmett for Glamour UK's November cover, lands decidedly in the latter category. She told the magazine about her body:
"Because no matter how much I've eaten and how little I've exercised, my legs will always be tiny and I don't have any cellulite – yet. So trust me: you'll never see me in trousers on the red carpet."
We trust you, Amanda. But for the skeptics out there, we've done some research and gathered up the actress' best minis from the past year. And trust us: there have been a lot.
Below, check out Seyfried's November cover as well as The Many Minidresses of Amanda Seyfried.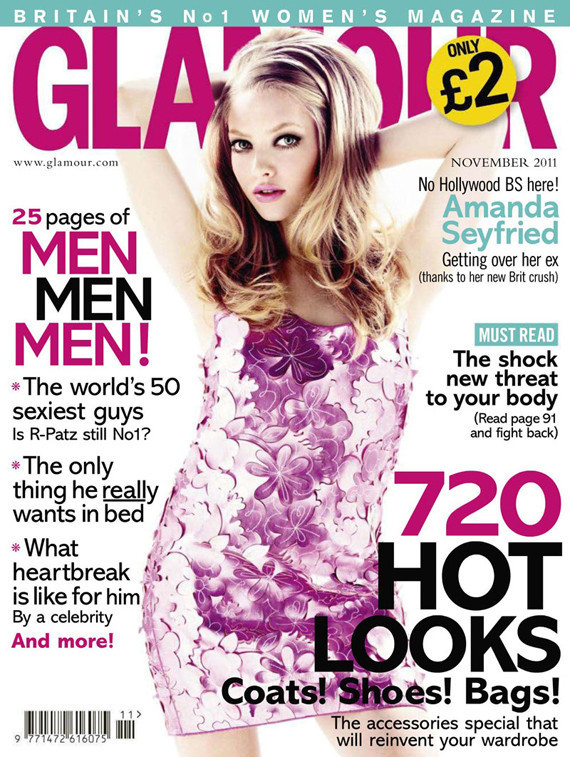 PHOTO GALLERY
amanda seyfried short skirts