We had our eyes glued to the TV when Beyonce, clad in a vivid Lanvin gown, strode onto the MTV VMAs red carpet and silently made her announcement to the world: pregnant!
The singer, featured on the November cover of Harper's Bazaar, told the magazine that that that moment, where she posed for pictures with her hands clasping her growing belly, took lots of planning -- and lots of dresses:
"I put a lot of thought into how I wanted to unveil it. It was important to me that I was able to do it myself," Beyonce explains. The orange Lanvin caftan she wore for the big moment was the last of an epic near-70 gowns she considered. "I was extremely nervous. It was the toughest red carpet I ever did."
It was just the beginning of many pregnant fashion moments, as Bey's made appearances on runways, front rows, dance floors and even the beach since the big news was announced.
She told Harper's Bazaar, "I've had so much fun with fashion over the months... I have been pregnant through every event I've done, from the Billboard Awards to Glastonbury."
She's also had fun bonding with her best gal pals, including fellow mom Gwyneth Paltrow. The actress said of her friend:
"B is wise beyond her years. She has taught me the value of speaking your mind. She is clear and honest and true to herself while being respectful. She will be an incredible mother because she is so full of love and she knows who she is."
Paltrow also told the mag, "Our best times have been when we are just sitting around in sweatpants, having a glass of wine, chatting about life" (emphasis ours).
Gwynnie and Bey, sitting around in sweatpants with a bottle of vino? We just fell even further in love with the pair -- as if that was possible.
Check out some of Beyonce's Harper's Bazaar photos, lensed by Terry Richardson, below and read more at HarpersBazaar.com.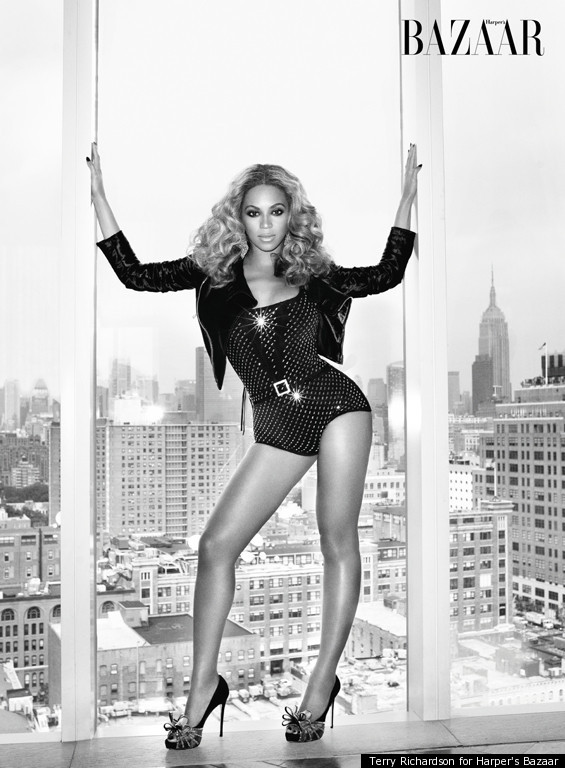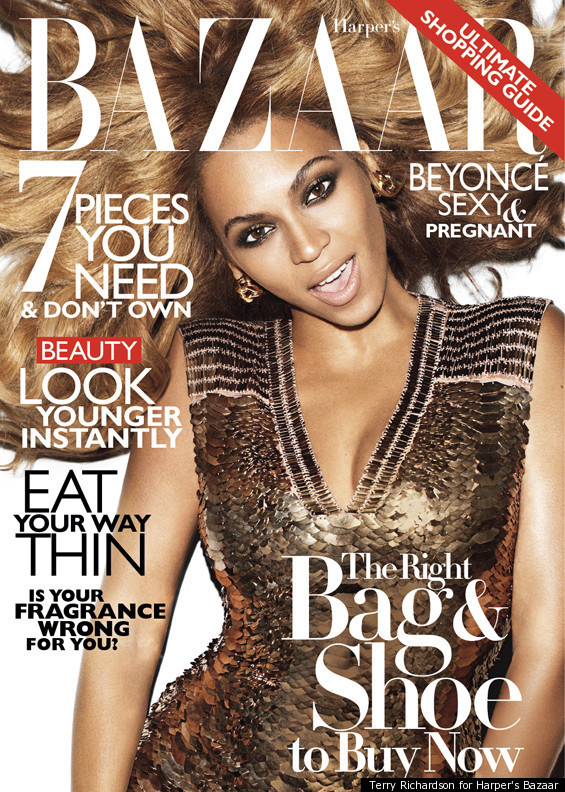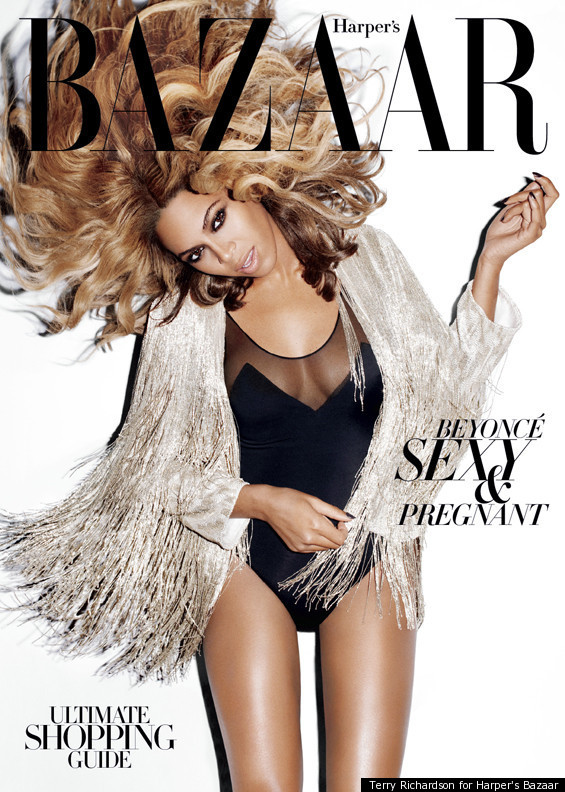 WATCH: