God bless Spirit Airlines.
First, the company took on Tiger Woods' Thanksgiving car accident and then quickly followed suit with the BP oil spill. Next up was Charlie Sheen's tiger blood fascination in a "Living the Dream" sale in March.
Now the airline is mocking Herman Cain's 9-9-9 tax plan with a new 9-9-9 vacation plan that is both super patriotic and super silly.
Everything about the sale is — you guessed it — associated with the number 9 and "being real."
Unlike the Tiger ads, this gimmick somehow doesn't seem as ruthless. Plus, $9 per-way fares? That's not something to blame anyone for, if we say so ourselves.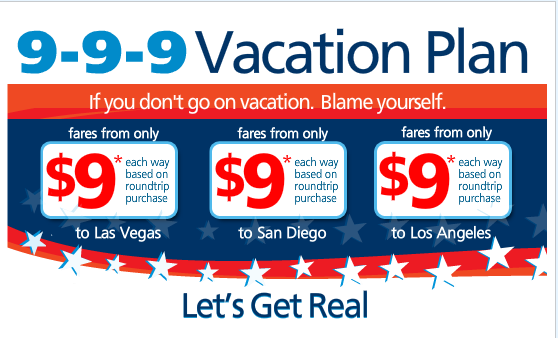 BEFORE YOU GO