The iPhone 4S went on sale October 14. If you're an iPhone 4 owner wondering if you should upgrade but worried about shelling out for a new model that looks exactly the same as the old, we've got a side-by-side comparison of specs from both devices.
While some reviewers, like MG Siegler of TechCrunch, said iPhone 4s "blows the iPhone 4 away," others such as Brian X. Chen at Wired discouraged iPhone 4 owners from upgrading, writing, "it'd be wiser for iPhone 4 owners to wait another year for the next iPhone."
Check out our infographic (below) comparing the iPhone 4S to the iPhone 4 and decide for yourself if the new iPhone is different enough to warrant an upgrade. Then, take a look at our slideshow of 13 things you need to know about the new iPhone.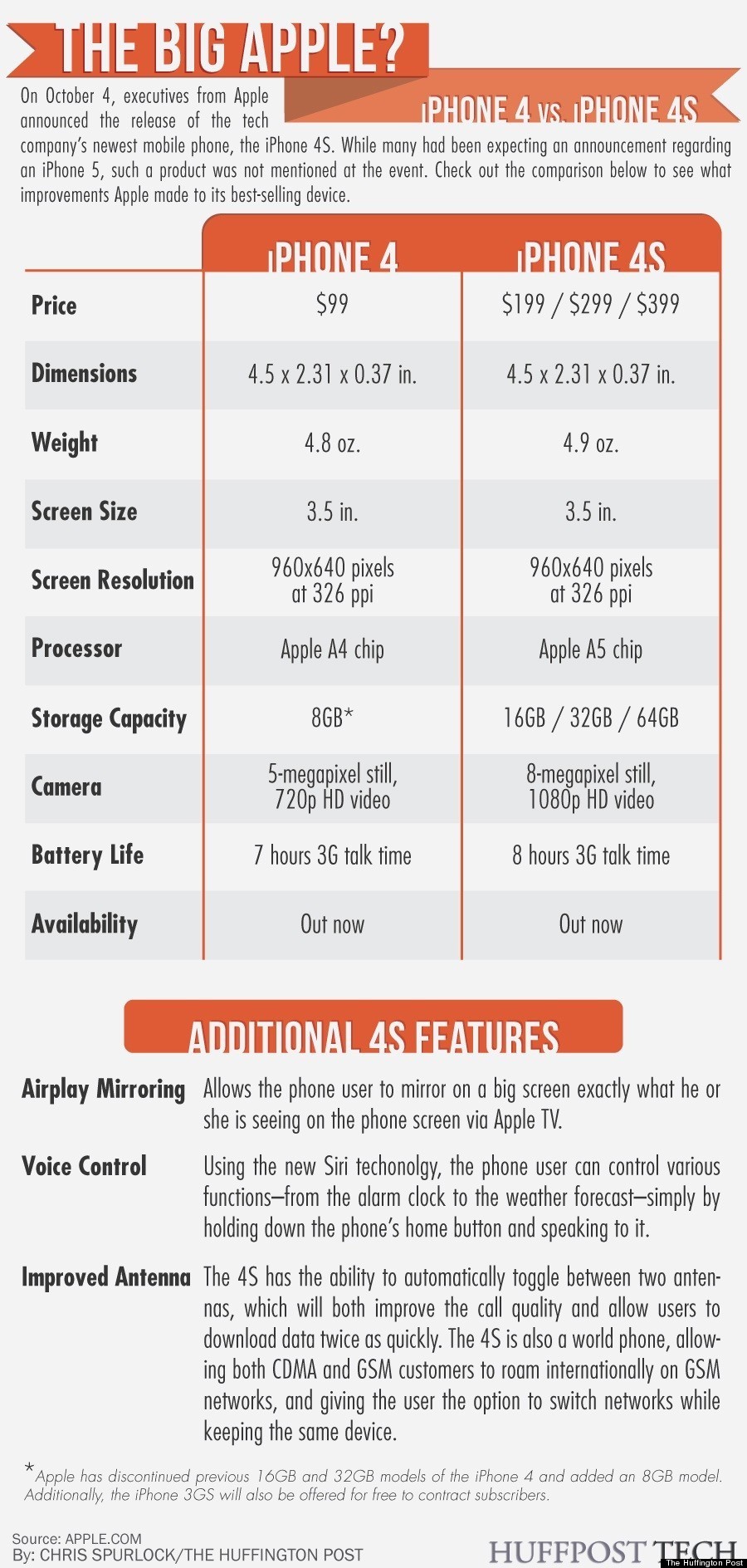 BEFORE YOU GO